New Year's Honour, February 2021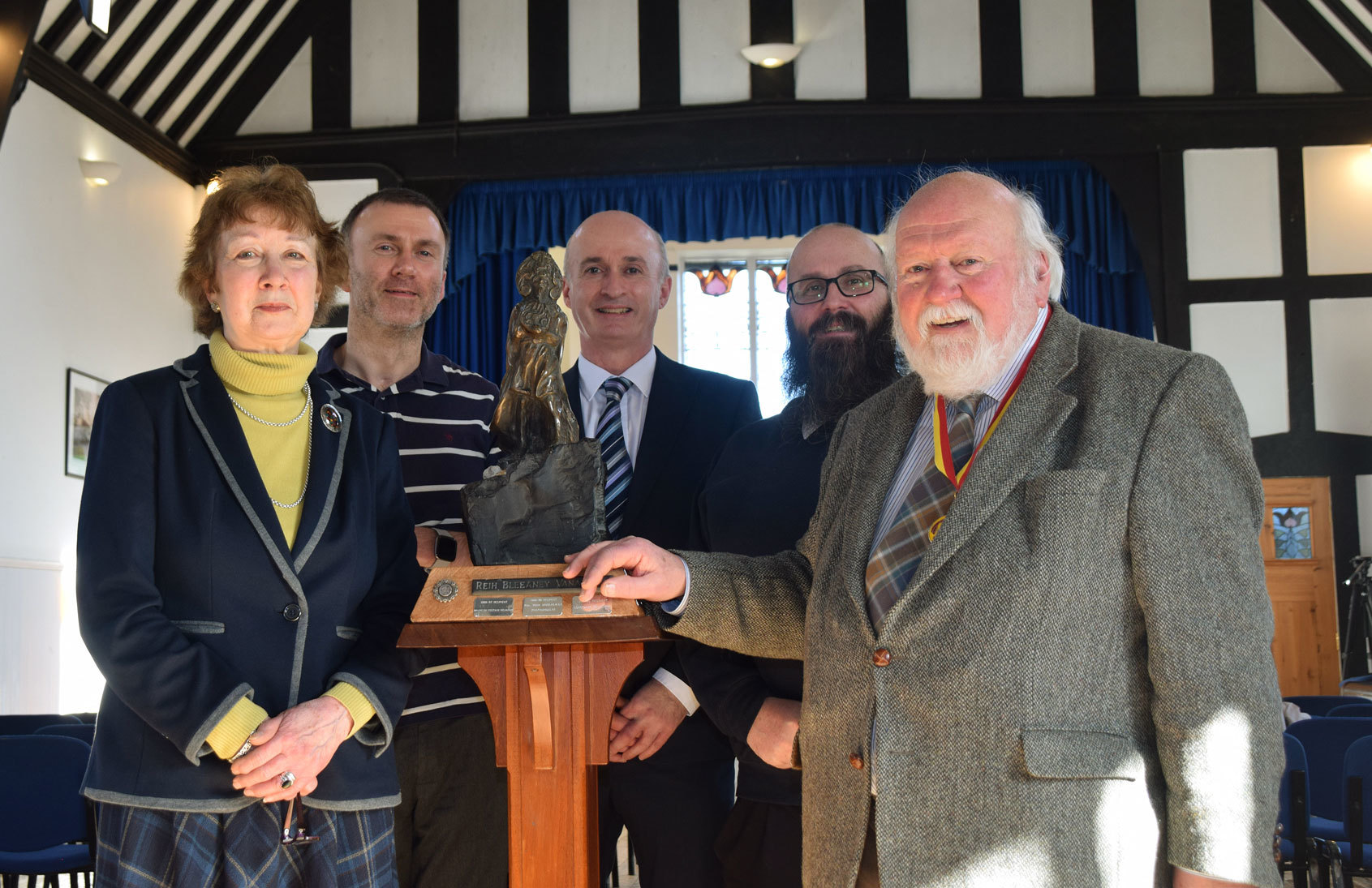 Since 1986 The Manx Heritage Foundation have presented the Reih Bleeaney Vanannan award. It was the brain child of the late Stephen Quayle and was intended, as its translated title tells, to be Mananan' s Choice of the Year. It was to relate to some work carried out by an individual or group during that year, or culminating in that year, of outstanding contribution to Manx History and Culture. It was not presented every year as there was not always a suitable candidate. The Manx Heritage Foundation became Culture Vannin and the award became an annual one related more so to a lifetime's achievement. The intention was to announce the recipient during the first week of the year so that the award was looked on as the Manx New Year's Honour. In January 2021 it was announced that the recipient for 2021 was local architectural historian Peter Kelly of Onchan.
At the age of 12, Peter began researching Manx history and particularly the history of buildings on the Island. Sixty years had since passed and it was also 45 years since he founded the Isle of Man Victorian Society at the age of 28. He was the presenter of the radio programme 'Kelly's Eye' for over 20 years and was the author of the 'Manx Nostalgia' page in the local newspapers. He had also been the principal author of The Isle of Man Victorian Society Newsletter for over 40 years as well as being author of articles in other publications over the years. Because of Covid Lockdown the presentation was not made until 25th February 2021. Present were members of Cultural Vannin and two representatives of each of the various organisations in which Peter was involved. He was presented with an enamelled medallion and is entitled to use RBV after his name. The presentation took place in the Baillie Scott designed Village Hall in Onchan and was also attended by His Excellency Sir Richard Gozney.
Peter was the second Captain to be so awarded. The other was former Captain of German, the late John Kennaugh who together with the late Bernard Caine were joint posthumous awardees in 2016.
Peter was photographed with his family by Mike Wade. From left to right : Ruth Kelly his wife, sons Edward, John and Mark.