Captain's Award, Maughold - Jayne Corteen, 2022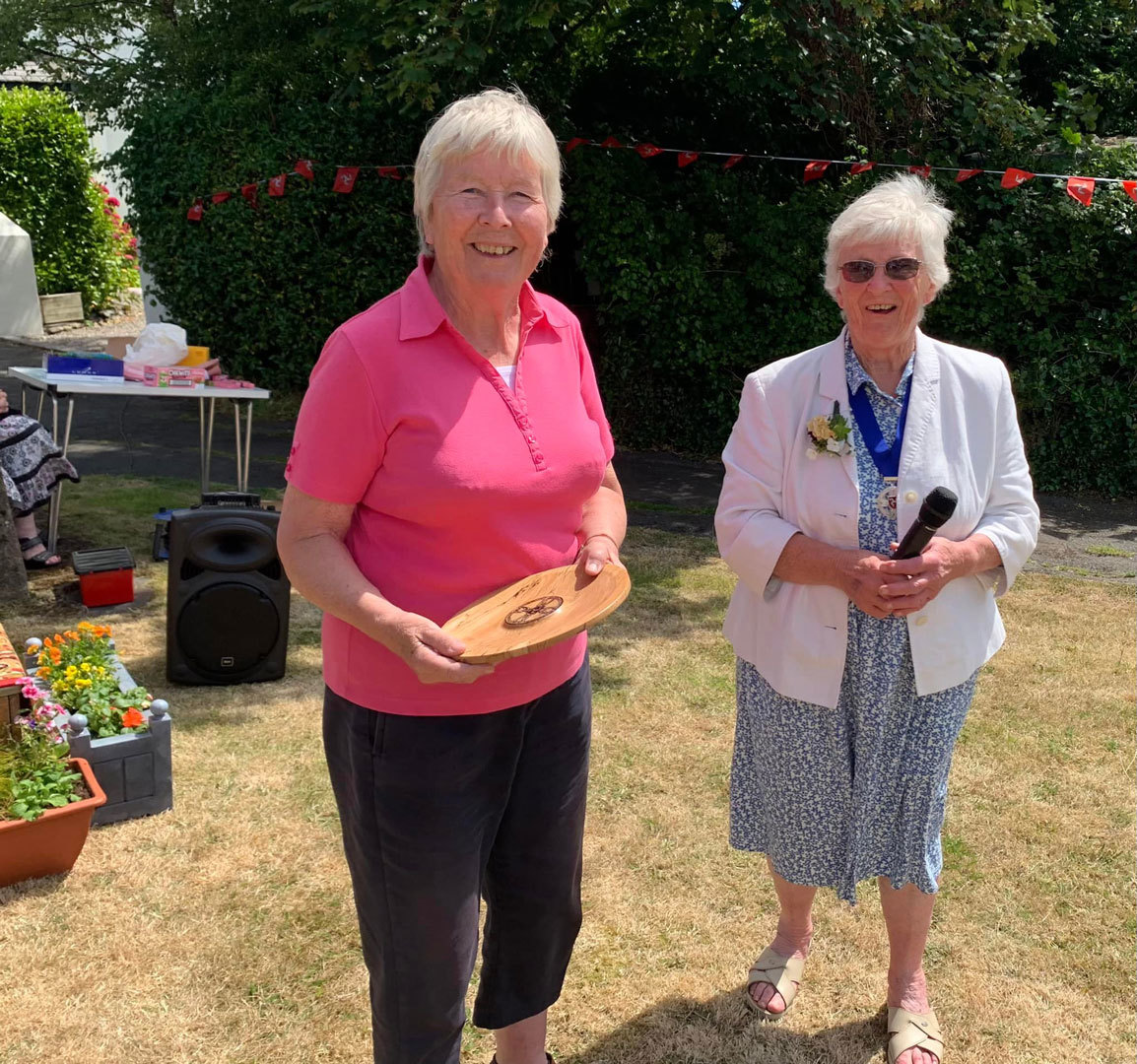 Each year a Parish Day in Maughold is held on the green in front of the church. It includes a children's fancy dress competition and the crowning of a king or queen. The 2022 event took place on 16th July during which a special presentation was made. It was 'The Captain of the Parish Award' which was presented to Mrs Jayne Corteen by Clare Christian the Captain of Maughold Parish.
Clare explained that the award was not frequently made but was reserved for those whom the Captain felt had given exceptional service to the Parish Community. She was delighted to be presenting it to Jayne whose contribution over the years had been made in many areas of Parish life. In particular she had been a stalwart of the Maughold Social Club from the time her children were small until the present day when her grandchildren were now members. Jayne was a staunch supporter of Maughold Church, always working hard in the background at church events and undertaking the duties of Church Warden. She also took on maintenance duties at the Thornton Duesbury Wood at the Corony for the owners, Girlguiding Isle of Man, and helps the parish in countless other ways. Clare added that Jayne was a very worthy recipient of the award, which was hand crafted in the Parish for that particular presentation.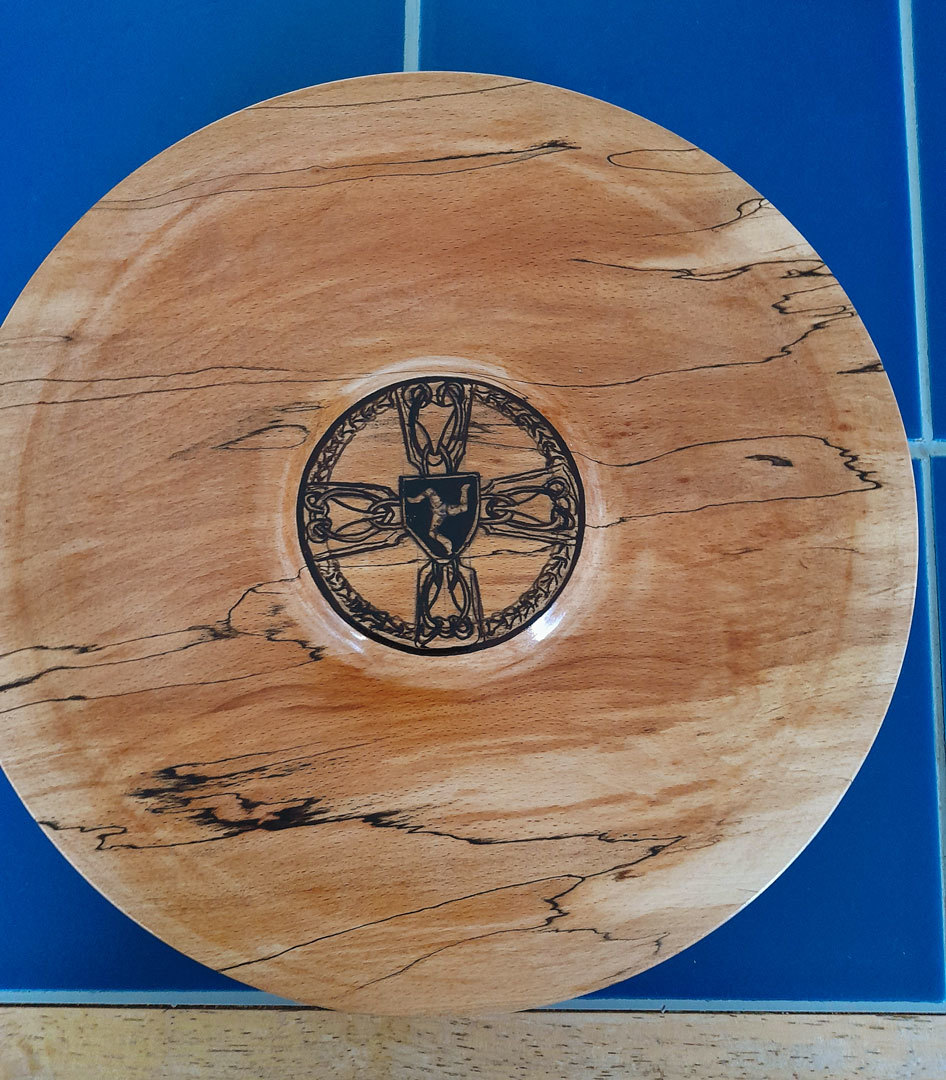 The Captain's Trophy was made out of Spalted Beech from a local tree in Maughold turned by Phil Mason of Glen Mona. Phil is a retired police sergeant but for many years has been known for his great ability in working with wood. He undertook joinery work on the Working Men's Institute at Laxey, made oak bookcases in the Harvey Briggs Library, Onchan, and made several of the sergeants' sticks used by the Isle of Man Constabulary as well as making the box to carry the crystal glass bowl for presentation by His Excellency every five years to one of the recipients of a Captains Prize from the various parishes. The design painted on to the Maughold trophy is the Captain's badge of office and was painstakingly executed by Janice Gell.