Captain's Award, Michael - Mike Clague, 2020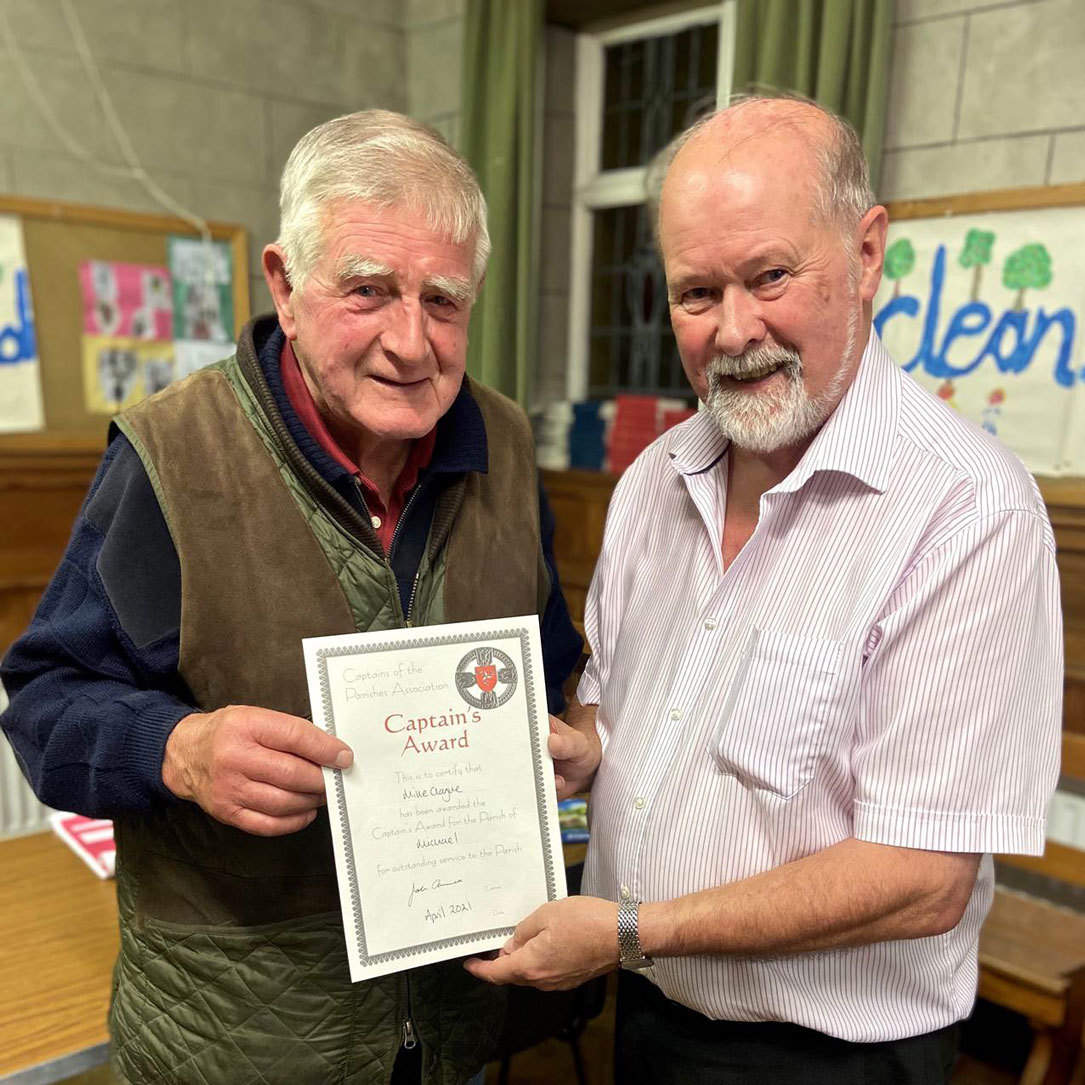 The fourth Captains' Prize for 2020 was presented in The Ebenezer Hall, Kirk Michael, on 13th September 2021 by Captain of the Parish, John Cannell who has been Captain since 1970. His nominee for the prize was Mike Clague of the village.
Mike was born in Douglas and after finishing his education at Douglas High School for Boys, training in Education and finally returned to the Island being appointed Youth Officer for the Island. He founded the Young Magicians of Mann, himself being an accomplished magician. In retirement he wrote a book on the early magicians to perform in the Island.
He and his wife settled in Kirk Michael soon after his return to the Island and she took up a teaching post. They soon became part of the community , particularly through the Michael Heritage Trust of which Mike is currently the Secretary. He is also a member of Kirk Michael Parish Church Council and a Church Warden. He has written, compiled, undertaken the graphics and self- published books on The Names on Kirk Michael War Memorial, Whitehouse Farm and a well- illustrated history of Kelly Brothers the Kirk Michael firm of joiners and builders. For the Trust he organises walks, talks and visits.