Allen Corlett, 2015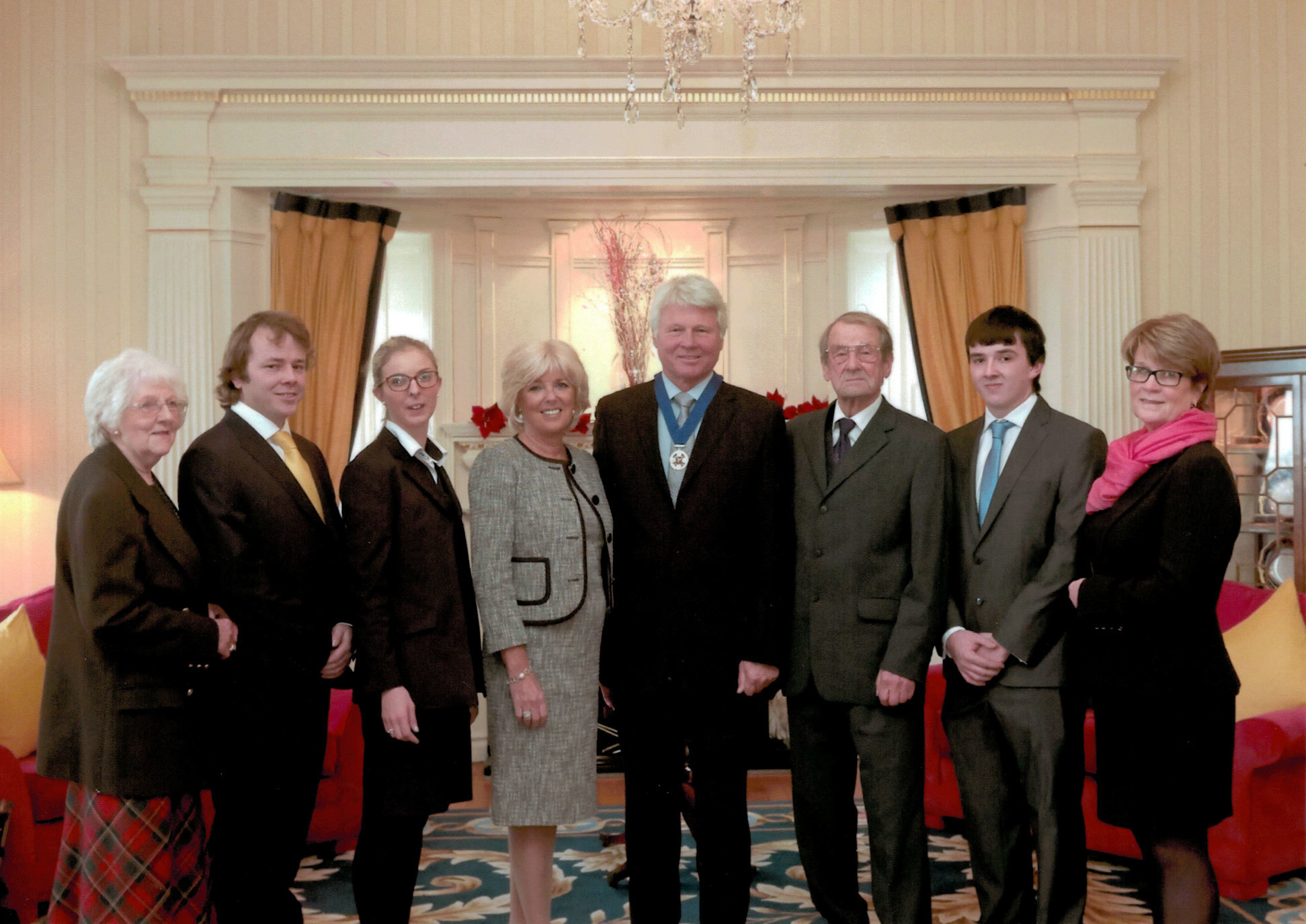 Allen Corlett of Ballacross, German was sworn in as Captain of the Parish of German on 16th December 2015 in succession to John Kennaugh deceased, at Government House by His Excellency the Lieutenant Governor Adam Wood.
The event was witnessed by his family and friends.
Left to Right: Ann Banks (mother-in-law), Jon Corlett (son), Harriet Sherlock (daughter), Jane Corlett (wife), Allen Corlett, Keith Corlett (father), Matt Corlett (son), R. Jane Corlett (sister).