Corrin Court, Onchan, April 2021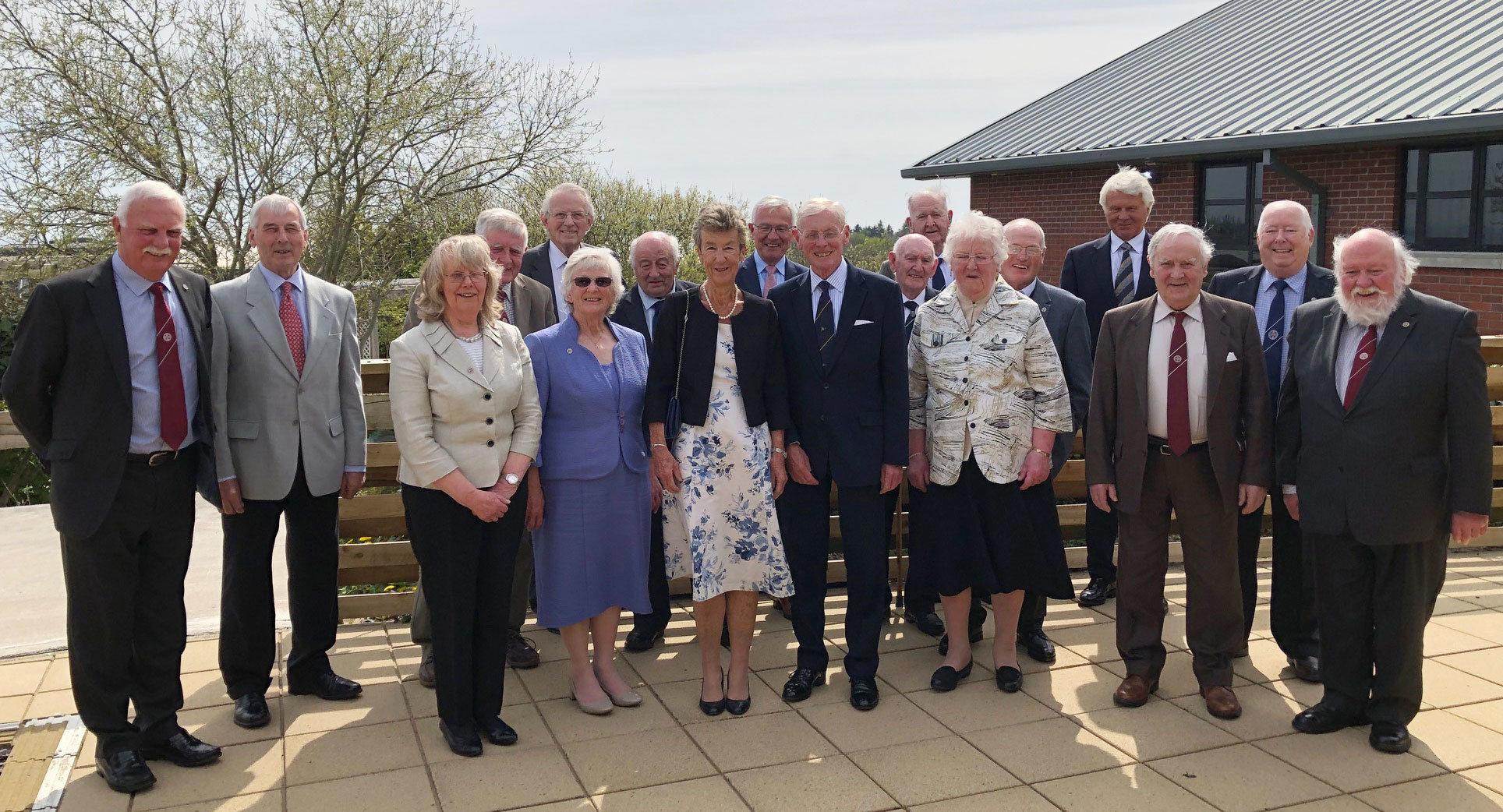 Each year the Captains and their spouses meet socially in July shortly after Tynwald Day for a visit to a place of interest and then this is followed by a meal. Also each year, close to Hollantide (12th November) they meet again for a meal with a guest speaker. During 2020 these did not take place due to Lockdown and a general cancellation of most events for the year not knowing when the original Lockdown was going to end.
The Captains and their spouses/guests met on St Georges Day, 23rd April 2021 at Corrin Court, Onchan for lunch. They had as their guests His Excellency the Lieutenant Governor and Lady Gozney, who will be leaving the Island in a few months after an extended period of duty again due to Covid 19.
During the last year of tenure the Captains normally present their Captain's Prize (certificate) to somebody in their parish who has given outstanding voluntary service to the community. Details of all recipients are then passed to His Excellency who selects one to receive a cut glass bowl for five years. This year there were just four nominations and His Excellency decided that their services to the community were all equally deserving and therefore made his award to all four who will hold the trophy for a year each.
Following the meal the Captains were photographed with His Excellency and Lady Gozney. Unfortunately the Captain of Bride, William Christian, was unable to be present.
Left to Right: Stephen Carter (Lonan), Edgar Cowin (Ballaugh), Pat Costain (Patrick), John Cannell (Michael), Clare Christian (Maughold), Stanley Clucas (Rushen), John Quayle (Jurby), Lady Gozney, Charles Fargher (Marown), His Excellency Sir Richard Gozney, Raymond Gawne (Arbory), Roy Gelling (Malew), Dorothy Sayle (Andreas), Denis Duggan (Lezayre), Allen Corlett (German), Philip Caley (Braddan), Donald Gelling (Santon) and Peter Kelly (Onchan).