Tynwald Day 2020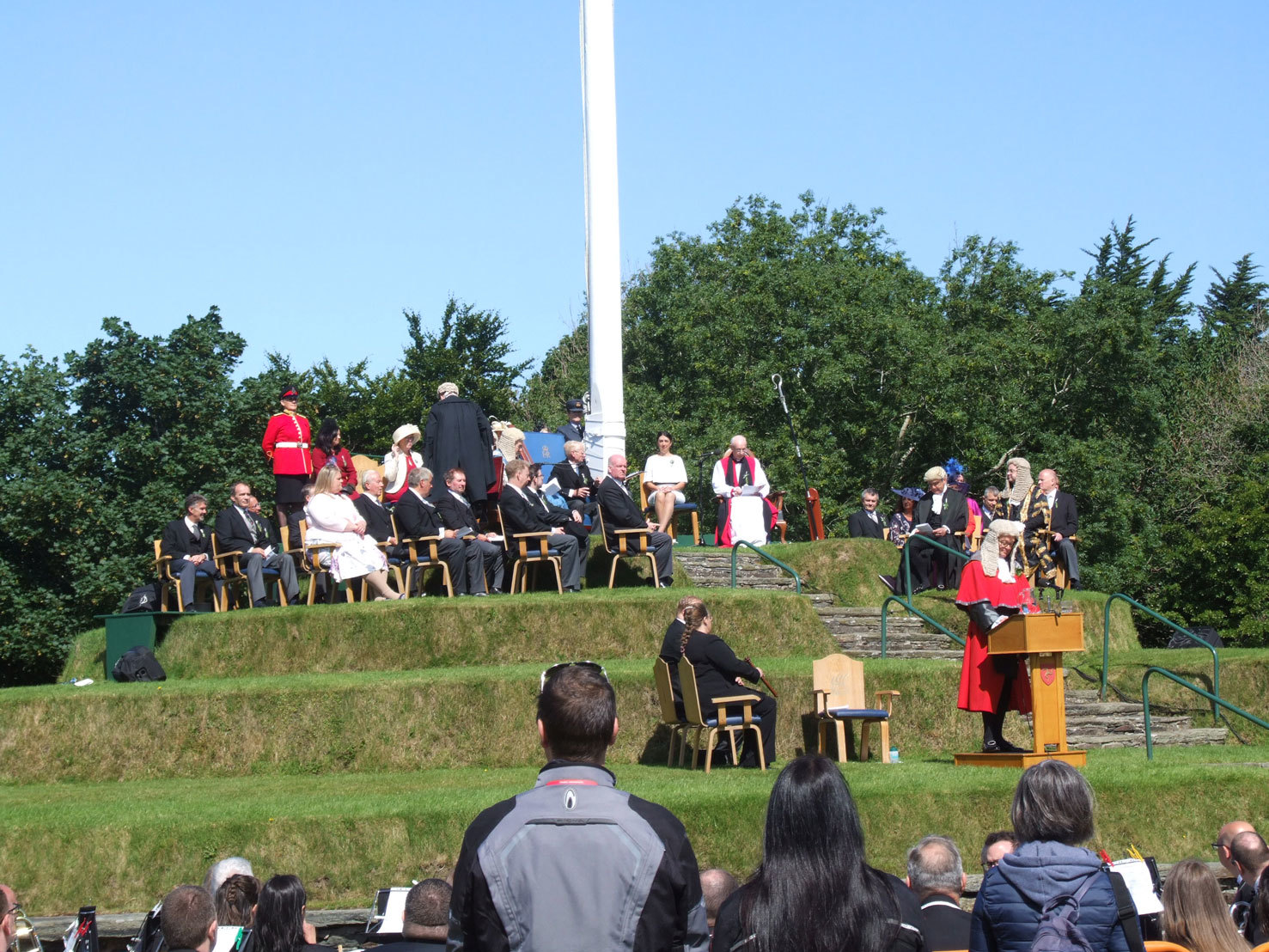 Tynwald Day 2020 was held on Monday 6th July but it was quite different as arrangements were made earlier in the year during the Covid 19 Lockdown. To comply with social distancing the ceremony was pared down considerably.
Overseas guests were not invited, there were no military bands or guards of honour, no fly past and no Tynwald Day Fair. On the hill the customary gathering of clergy, local authority leaders and Captains of the Parish were not to be present. There were to be no grandstands nor even the protective canopy. Normally two Captains meet His Excellency as he arrives by car but that was to be excluded too. A request was made for this ancient custom to be included with the two Captains, who were His Excellency's representatives in each parish then to sit in the area outside the bottom of the hill where the wives and guests normally sat. The request was turned down as the space was required for something else.
As it happened the 'Lockdown' had finished before Tynwald Day but the event went ahead as arranged during the lockdown period. All members of Tynwald sat together in their usual places although only one Deemster was present. Two tiers of the hill were empty save for the four Coroners and the area for guests and spouses requested for the two Captains was totally empty.
Although not in top hat and mourning suits and wearing their badge of office, a number of Captains were present amongst the public who had actually been discouraged from attending when the arrangements were made.
They were the Captains of German, Jurby, Lonan, Marown, Maughold and Onchan.