Captain's Award, Lonan - Vicki Hewison, 2020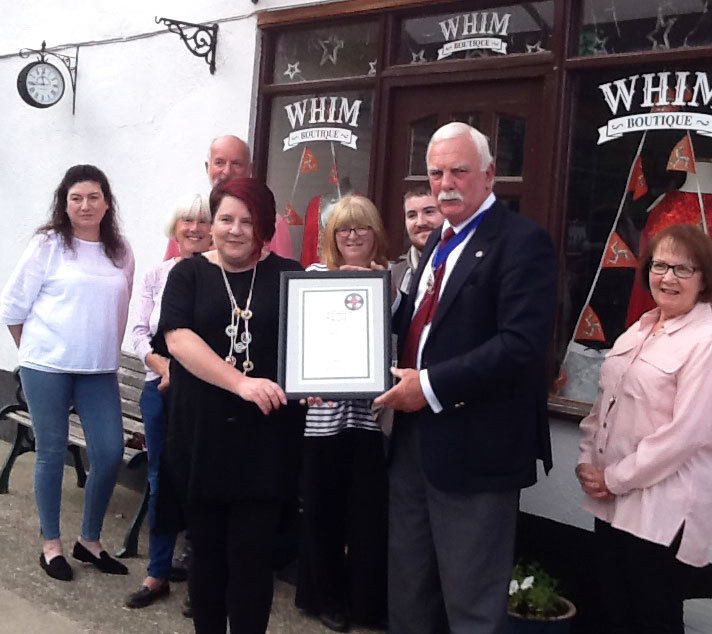 During the penultimate year of the Lieutenant Governor's term of office each Captain can present an award to a resident in their parish who has given outstanding voluntary service to the community. As His Excellency is due to finish his term of office in May 2021 , awards are now being made. First to be made was by the Captain of the Parish of Lonan, Stephen Carter whose selected awardee was Vicki Hewison of Laxey.
Vicki established the 'Laxey Lifeline' at the outbreak of the Covid 19 Pandemic Lockdown. With a group of volunteers she provided for the collection and deliveries of food, medicines and other essentials to the elderly and vulnerable of Lonan, Laxey and Maughold.
Pictured left to right: Karen Thomasson, Julia Trace, David Trace, Vicki Hewison, Allison Ratcliffe, James Hewison (son), Stephen Carter CP, Eileen Ranson.