St Marks Village Fair, July 2022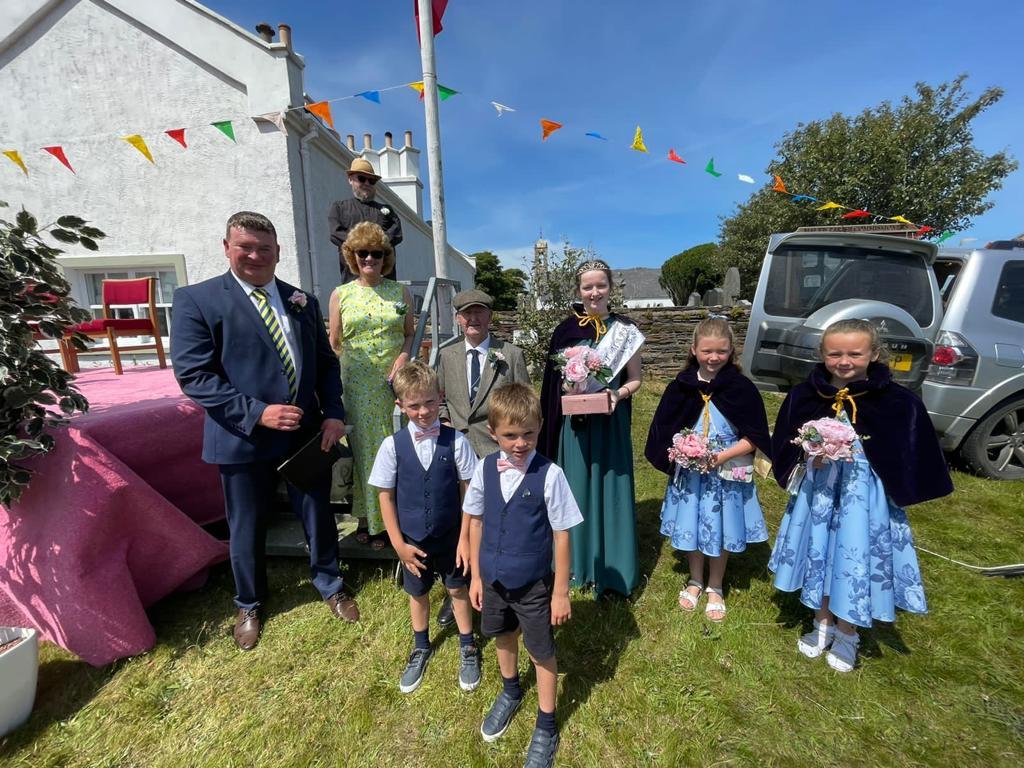 In the past an annual fair was held in each parish on a certain day each year. It was a true fair with cattle sales, stalls for the sale of boiled sweets etc. With improved means of transport and the setting up of permanent cattle marts these parish fairs gradually faded out. Laa Columb Killey at Arbory was re-established in 1912 and became something of a parish social event. In 1981 the present day St Marks Village Fair was established and has been held every year since with the exception of lockdown for Covid 19 and Foot and Mouth restrictions. The 2022 fair was the 40th to actually be held and took place on 16th July.
This photograph shows the platform party, left to right: Jason Moorhouse MHK for Arbory, Castletown and Malew who opened the fair and crowned the Princess, Angela Southern who has been the Lady Chairman of the fair for 20 years, behind her Rev Mark Radcliffe Vicar of Malew and Santon, sitting down Roy Gelling Captain of the Parish of Malew, Abigail Corlett St Marks Fair Princess, Millie Taylor and Elsie Kelly who were the Princess' Attendants and in front Bertie Moss and George Looney who presented button holes to the Captain of the Parish and the opener. The fair took place in the adjoining field where there were stalls, tea tent, bouncy castles, ice cream stall, band concert, dog agility demonstration, Manx dancing, tug of war, classic cars, vintage farm machinery and children's sports.