Patricia Costain, 2010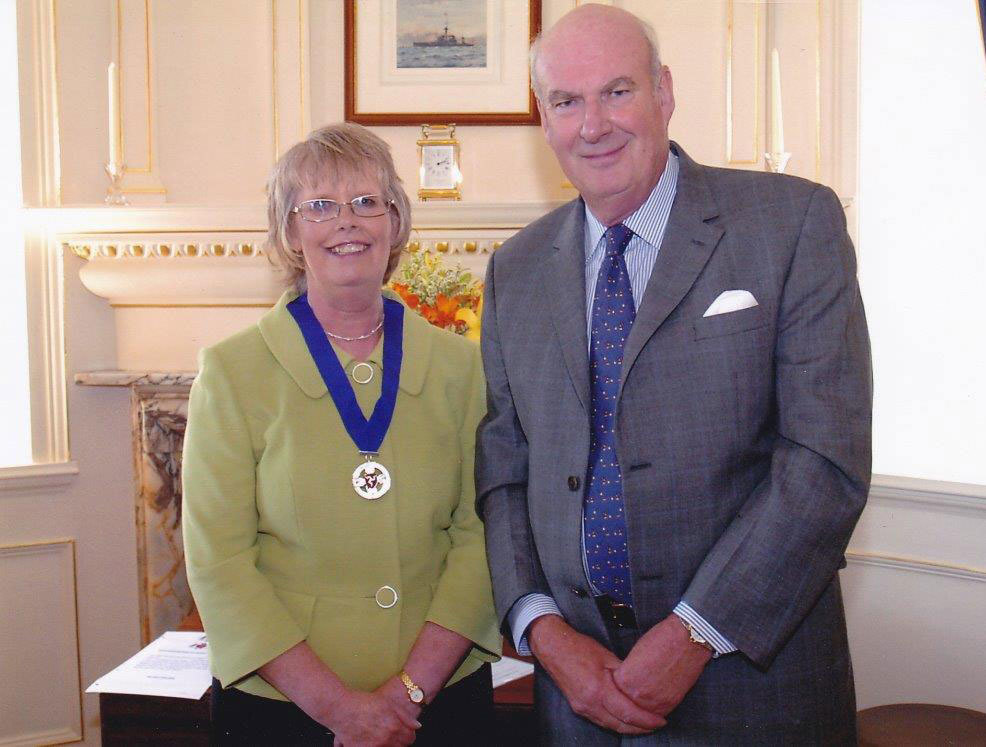 On 2nd July 2010 Patricia Costain of Patrick Road, Patrick was sworn in as Captain of the Parish. Her predecessor as Captain of the Parish of Patrick , Margaret Quirk, had stood down due to ill health. Pat was sworn in just in time for the 2010 Tynwald Ceremony three days later. The ceremony took place at Government House with the badge of office being presented by His Excellency the Lieutenant Governor Vice Admiral Sir Paul Haddacks KCB. Pat was accompanied by her husband Derek, daughter Louise Ingles, brother David Rushton, friends David and Jane Anderson, Carole Wright and Paul Lemaire. The ceremony was also witnessed by John Cannell, the Senior Captain, and Charles Fargher, the Secretary of the Captains Association.
Pat had served the Parish as a Patrick Commissioner and had been a magistrate for 18 years at that time. She went on to be a JP for 26 years in total.