General meets his Captain September 2021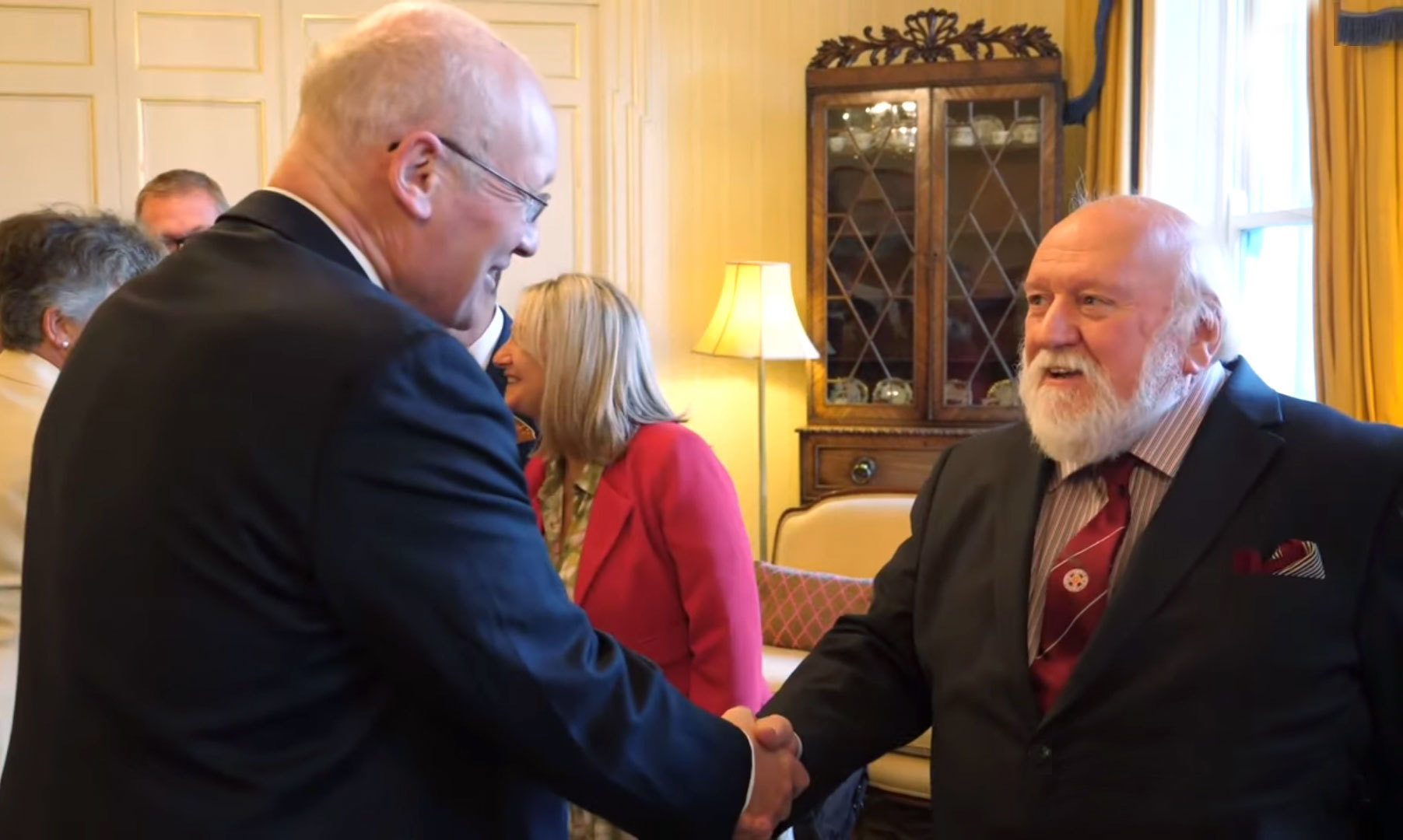 On Monday 27th September Lieutenant General Sir John Lorimer and Lady Lorimer arrived on the Island by the afternoon/evening sailing of the Ben-my-Chree. After the Covid formalities at the quayside, they made their way to Government House in Onchan. There they met the permanent staff in the hallway and then they proceeded to the sitting room to be formally welcomed . Firstly they were greeted by His Honour, The First Deemster, Andrew Corlett who had been Acting Lieutenant Governor since the departure of Sir Richard Gozney on 30th August. Then came The President of Tynwald, Lawrence Skelly on behalf of Government and then by The Captain of the Parish of Onchan, Peter Kelly who welcomed him and Lady Lorimer to the ancient Parish of Onchan and their new home for the next five years. All three office holders were accompanied by their wives. Unable to be present was the Lord Bishop who was interviewing candidates for the role of Archdeacon of Mann.
A welcome speech was then made by Deemster Corlett followed by a well prepared and researched reply delivered without notes by Sir John who started with, " Your Honour, Mr President and Captain Kelly…"
Two days later , on Wednesday 29th September, Sir John was sworn in as Lieutenant Governor in the former court house in Castle Rushen. Present were eleven of the seventeen Captains who formed a guard of honour for the ' Lieutenant Governor of the Isle of Man and all the Islands, Forts, Castles and Lordships thereto appertaining ' as he left Castle Rushen via the barbican. Twelve Captains were present at the reception which followed in Government House to which many other people were invited as accommodation in the former courthouse was restricted.