Clare Christian, 2018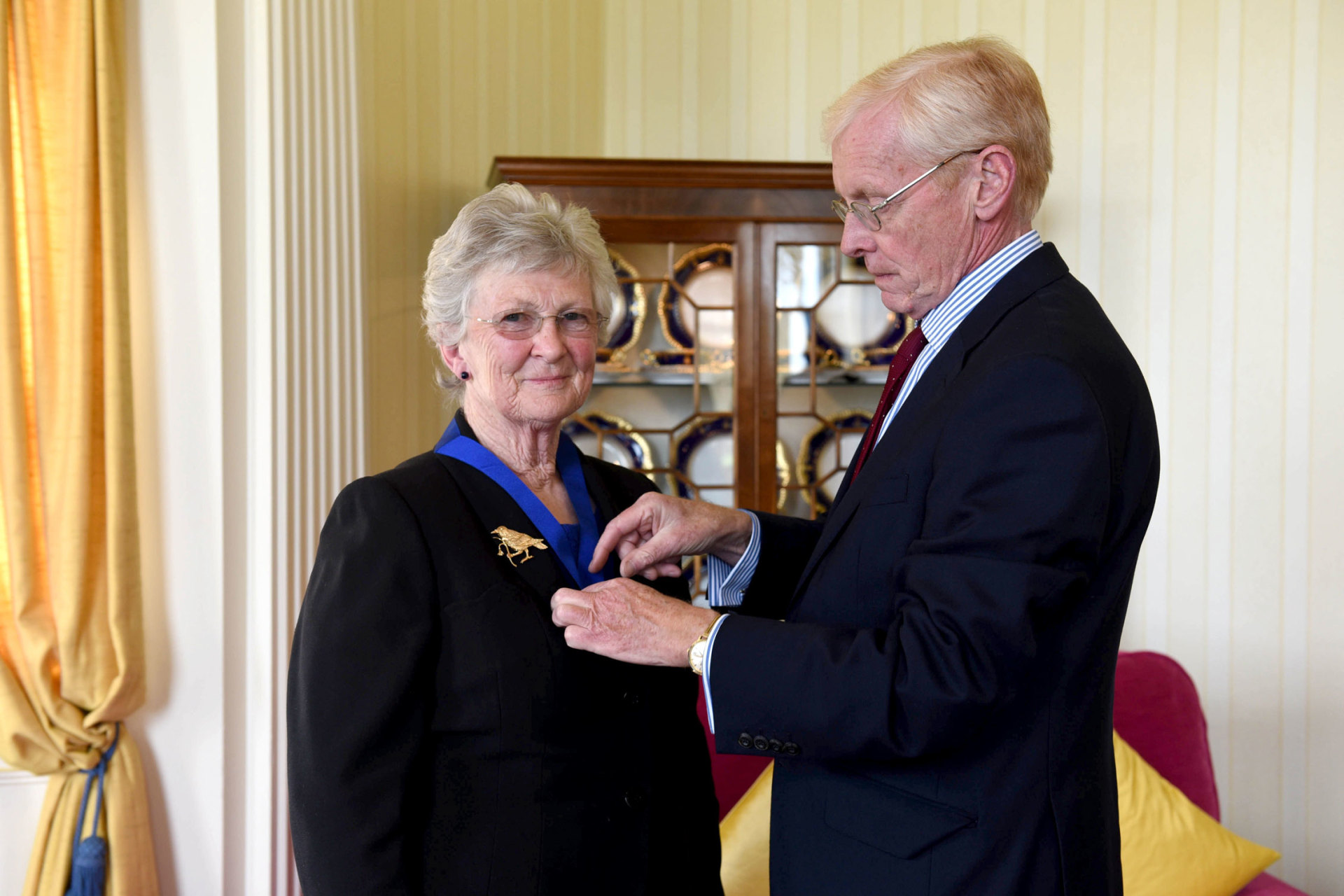 On 18th April 2018 former President of Tynwald, Clare Christian OBE, was sworn in at Government House as Captain of the Parish of Maughold by His Excellency the Lieutenant Governor, Sir Richard Gozney, in succession to Mrs Hazel Lace who passed away in December 2017. The ceremony was witnessed by her family together with the two MHKs for Garff.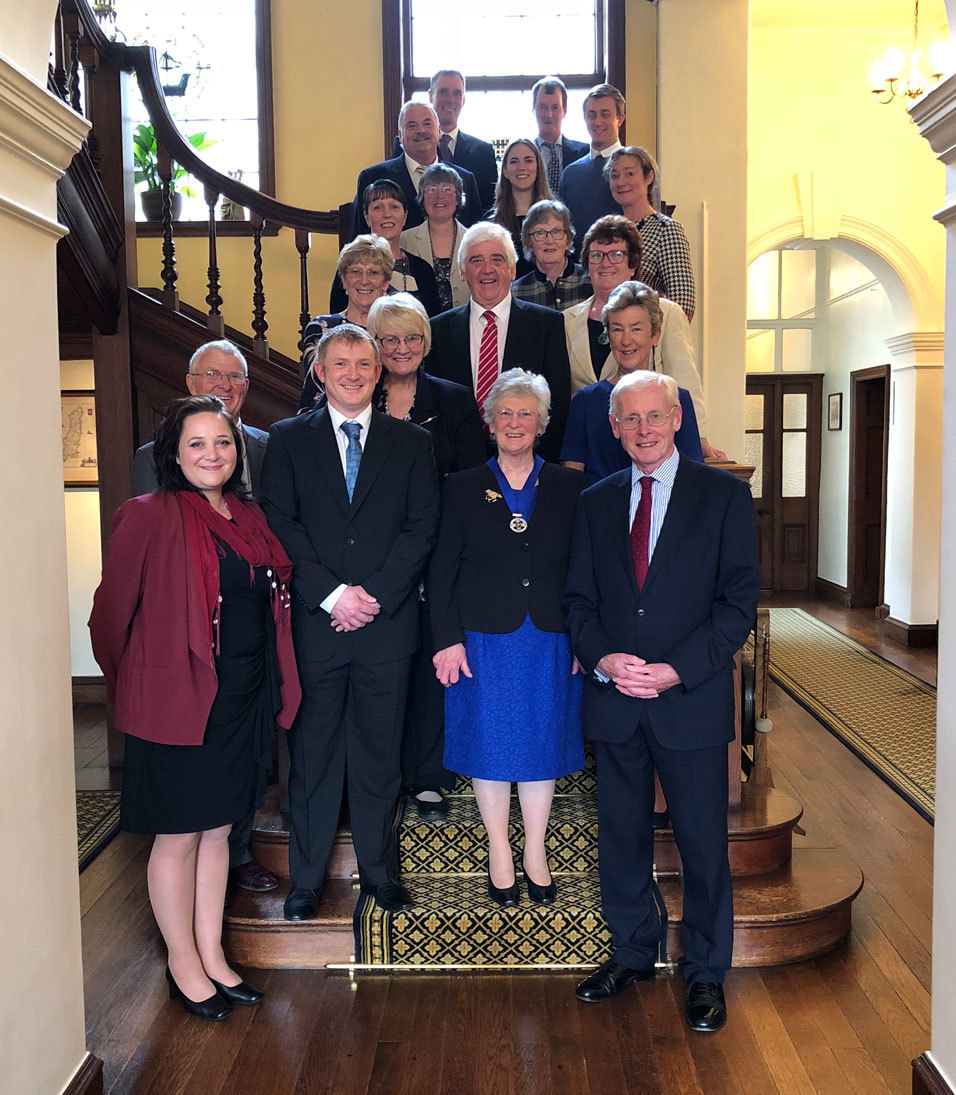 Also present at the swearing in were His Excellency and Lady Gozney's son Alexander and other house guests who all joined in the group photograph on the staircase installed in Government House in the time of Lord Raglan whose crest is incorporated in the stained glass window at the top of the staircase.
Left to Right:
Front Row: Amy Allen Roberts and her partner Daniel Christian (Clare's son); Clare Christian; His Excellency.
Row 2: Keith Kerruish (brother); Marilyn Cannell (wife of the Senior Captain John Cannell of the Parish of Michael); Lady Gozney.
Row 3: Pamela Kerruish (sister); David Craine (brother-in-law) and Anne Craine (sister).
Row 4: House Guest; Marinda Faragher (long time member of Maughold Commissioners); Kathline Callister (Maughold Historian and cousin); Daphne Caine MHK for Garff.
Row 5: Martyn Perkins MHK for Garff; House Guest; Alexander Gozney.
Row 6: Robert and Stephen Lace (sons of the late Hazel Lace the previous Captain of Maughold).