Captains wish The President happiness in retirement. September 2021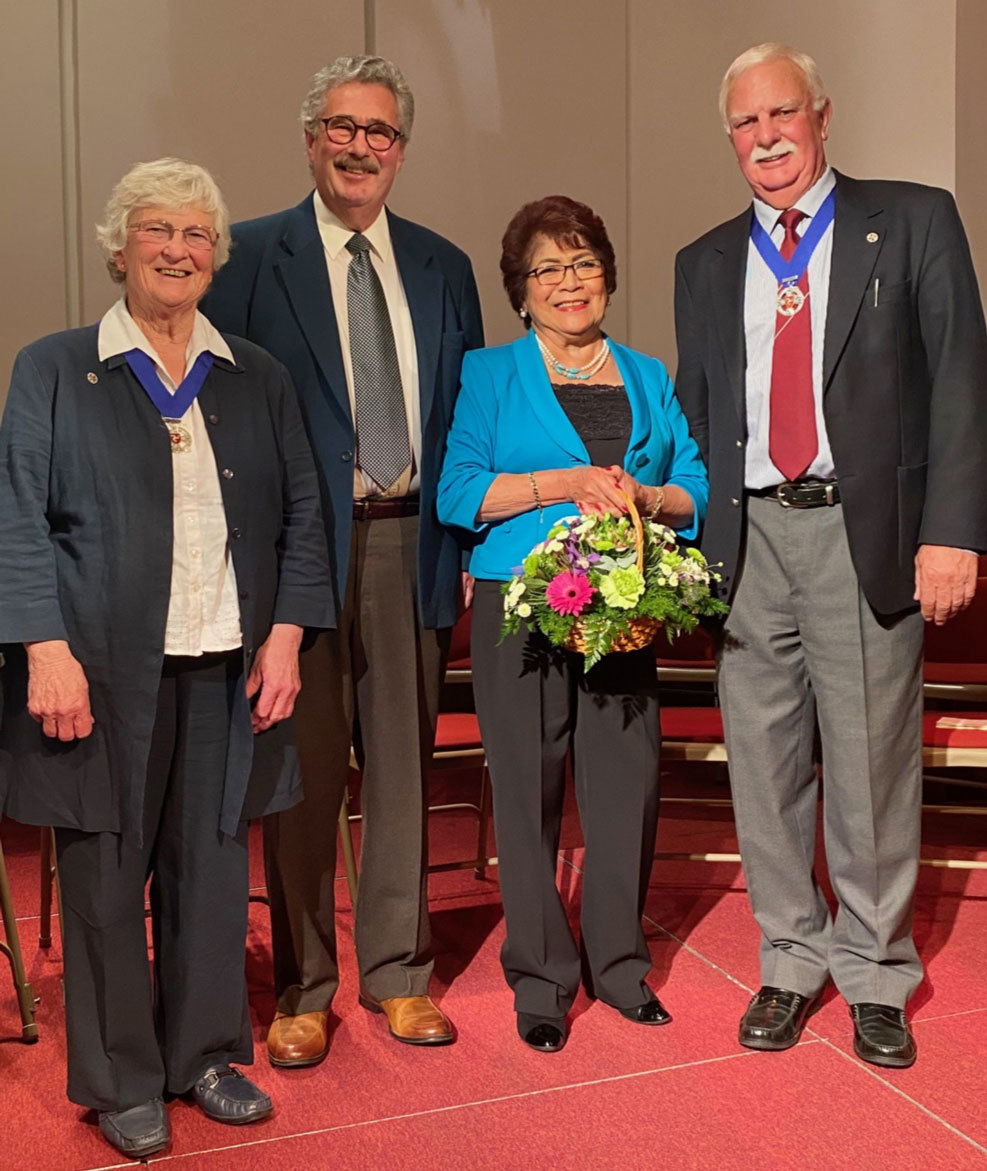 Following the hullabaloo of the General Election a more relaxing event took place in The Working Men's Institute, Laxey in September. It was to mark the formal retirement in July of Former President of Tynwald , Steve Rodan OBE. It was principally organized by Garff Commissioners who came about in 2016 following the merger of Laxey, Lonan and Maughold Commissioners. Steve originated from Glasgow and came to the Island in 1987 when he took over the pharmacy in Laxey Village and soon became part of the local community. In 1991 he was elected to the Board of Laxey Village Commissioners and during his four year tenure was chairman twice and also their representative on the Isle of Man Municipal Association. In 1995 he became MHK for Garff and served until 2016. He was Speaker of the House of Keys from 2006 to 2016 when he became President of Tynwald and served in that office until July 2021. He was awarded the OBE in the Queen's Birthday Honours 2019. As member for Garff he held ex-officio local positions including a member of Lonan and Laxey Heritage Trust and Trustee of the Working Men's Institute. The evening principally took the form of a concert with entertainment by Manx Voices, Alexandra Rotheroe, a Laxey based harpist and recitations by Howard and Chris Caine. Also present were MHK's for Garff and representatives of various local charities which Steve had supported over the years.
Left to right : Clare Christian OBE, Captain of the Parish of Maughold; Steve Rodan OBE and Mrs. Ana Rodan together with Stephen Carter, Captain of the Parish of Lonan.