Nigel Crowe receives the RBV cultural honour
Fri, 21 Jan 2022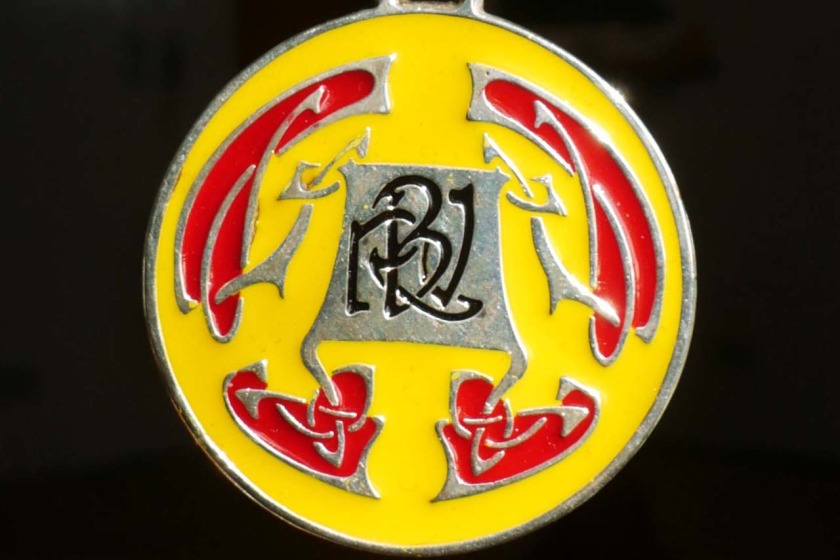 Nigel Crowe's generosity in sharing his scholarship in relation to genealogy, land records and historical landscape was recognised in the award of the Reih Bleeaney Vanannan 2022. The panel of assessors singled out his long involvement with the Isle of Man Family History Society, the Isle of Man Natural History and Antiquarian Society, and the Manx Music Festival, noting that, without his work and enthusiasm, our understanding of the Isle of Man would be all the poorer.
Nominations described Nigel as the 'quintessential Manx scholar with a prodigious insight and memory' who always showed great willingness to share information, reasoning and an understanding of his sources with enquirers around the world. They talked of his 'deep love of the land itself, from walking over it for as long as he has been able, his head packed with information on the names and histories of people and places to share with his companions.'
Nigel is a former President and long-standing committee member of the IOM Natural History & Antiquarian Society. A founder member of the IOM Family History Society, he served as the society's Chair for seven years, hosting the UK Federation AGM and conference on the Island in 1994, and is currently leading a project to transcribe the Sheading Rolls.
Brought up in the East Baldwin Valley, Nigel developed an interest in Manx history and family history in his teens, earning his living as a researcher for some time after his A levels. He created the manxroots.com website in 2004 to share research into Manx records. His professional life concentrated on the built environment, estate management, and work as a chartered surveyor, and he is a Fellow of the Royal Institution of Chartered Surveyors. He is a graduate of the University of Reading with a BSc (Hons) in Land Management, and was a professional valuer and then Director with a leading and long-established firm of Chartered Surveyors and Estate Agents for almost 25 years.
As his research interests moved beyond Manx genealogy, Nigel made a detailed study of the development of most of the Island's towns, the evolution of roads, field-boundaries, and landscape history in general. Nigel understands how intimately people and the landscape - urban or rural - are connected, how that landscape has shaped us, and how we have shaped the landscape over centuries. He unstintingly shares that knowledge through excursions and lectures, particularly with the Isle of Man Natural History & Antiquarian Society. His research papers, conferences, talks and book chapters number over thirty.
Nigel is also known for having a very fine voice, someone who has performed as a singer and public speaker at countless Young Farmers contests, eisteddfods, and as a 'Special Bass' in the Guild – Manx Music Festival – itself. Until recently he enjoyed singing with various local choirs. He worked to restore and catalogue the late Ian Cannell's recordings of the Guild, and was a driving force behind the Festival's 125th anniversary exhibition in 2017.
The Reih Bleeaney Vanannan or Manannan's Choice of the Year is the Isle of Man's highest cultural honour, awarded by Culture Vannin, and decided by a selection panel which is made up of representatives from Yn Cheshaght Ghailckagh, Yn Chruinnaght, Manx National Heritage, IOM Arts Council and Culture Vannin itself.
The presentation was made at a meeting of the Family History Society, and Nigel nominated the Manx Y-DNA Study as the recipient for a donation of £500 linked to the award.
Words from one of the many nominations summed his remarkable contribution up best:
'Everything Nigel does is with passion for matters Manx, and a passion to gather and spread knowledge…the Island is culturally richer for Nigel's diverse contributions.'
---