New York Times article about Manx
Thu, 24 Nov 2022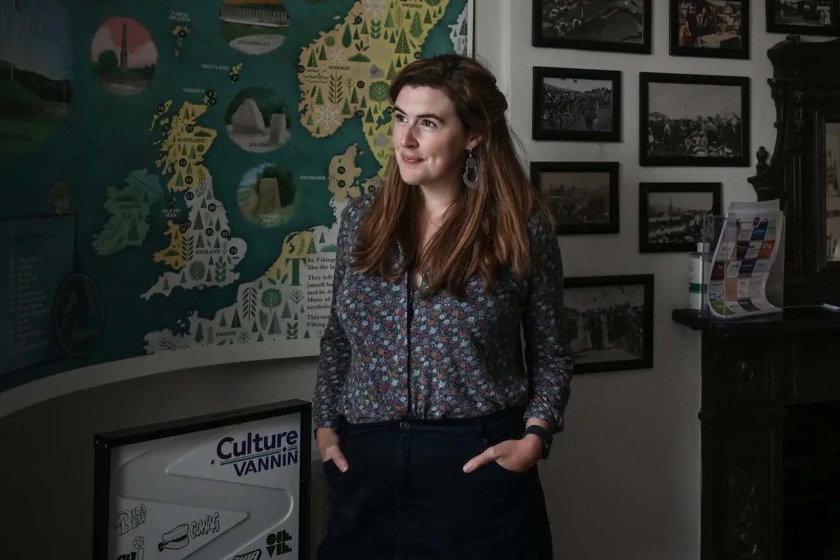 9 million people will be reading about the Manx language in the New York Times!
We're absolutely delighted with the lovely, long feature about Manx and featuring some of the organisations and individuals who are working hard to use, support and promote the language of the Isle of Man:
Manx Language, almost once silenced, is now the talk of the town
New York Times, 24 November 2022
If you'd like to get your hands on a copy of the paper, it appeared in the the print version of the paper on Friday 25th November 2022.
Featuring some lovely photography and quotes, it's a brilliant read and a fantastic boost for Manx and the Isle of Man.
"The survival of Manx into the 21st century is a testament to the island's sense of itself as a place apart, with its own identity - and political autonomy"
"We're trying to make it accessible to everybody, and inclusive ... it doesn't matter if you just moved over to the Isle of Man yesterday ... if you want to learn Manx, then it's open to you; likewise if you've been here all your life"
It is also a wonderful celebration of just some of the very many organisations, groups and individuals who so hard for this, one of the Isle of Man's great treasures.
Featured in the article are: Bunscoill Ghaelgagh, Mooinjer Veggey, Yn Cheshaght Ghailckagh, Cooish and others.
We were also honoured to host writer and photographer, Megan Specia and Mary Turner, and to be able to say something of our own role in the wider community of those supporting, promoting and celebrating Manx Gaelic.
If you want to find out more about our work for Manx, LearnManx.com is the place to go!
Gaelg aboo! / Hurray for Manx!
---