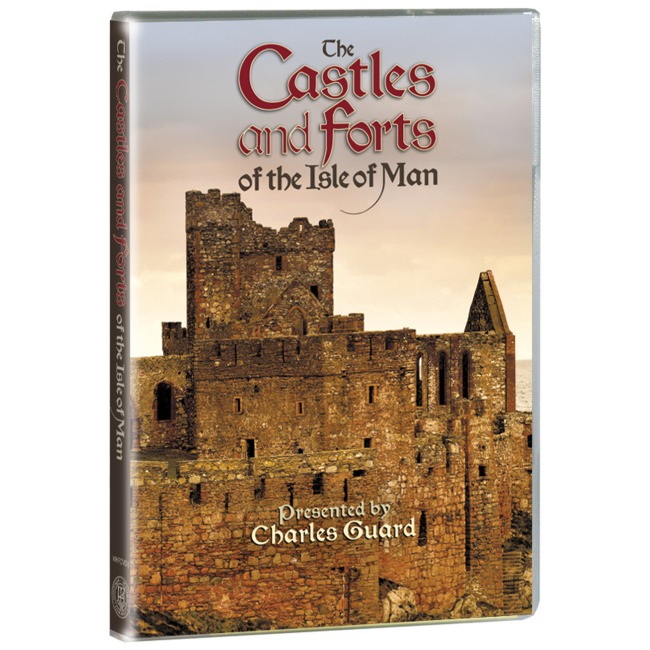 The Castles and Forts of the Isle of Man
Out of Print
Click here to email us about availability of this item.
This exciting video looks at more than two thousand years of history as Charles visits fortified sites around the Island from the top of South Barrule, where a whole village existed in the Bronze Age, to forts on the northern plain and at Langness, as well as Castle Rushen and Peel.
Using computer animations these ancient sites are reconstructed and brought to life. Canons fire, tapestries come to life, and Castletown is set ablaze by invading French pirates.
See Manx history as never before in this ground-breaking programme which also tells the story of some of the Island's more colourful characters.