New Manx music: Creeaght
Thu, 21 Jul 2022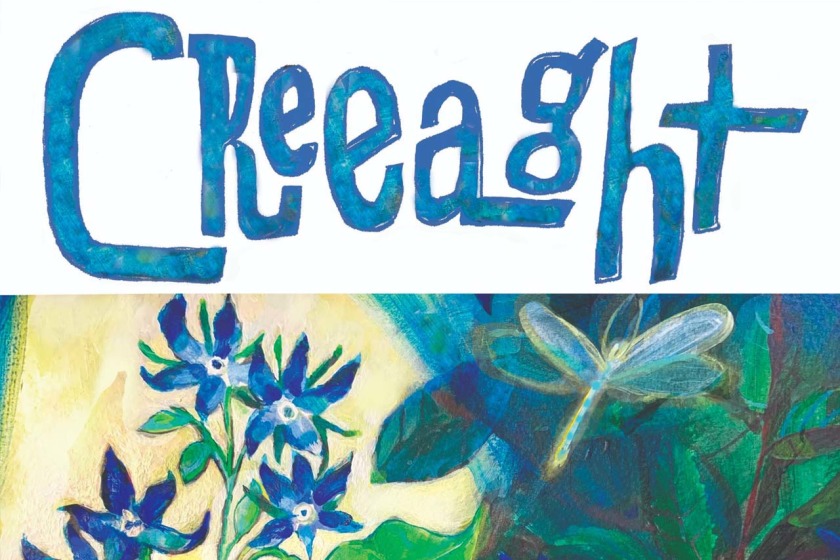 The role women have played in Manx history has long been overlooked, marginalised and hidden from view. Creeaght, meaning courage in Manx, is a musical project that attempts to address this inequality.
Featuring music and illustrations that have been inspired by the lives and experiences of women who have shaped the history of the Isle of Man from the late 1800s to the present day, Creeaght explores different narratives, places and points in time. Commissioned by Culture Vannin, Manx musician Isla Callister will be returning to the island to perform her new composition, with an all-woman ensemble, at Peel Centenary Centre as part of the Yn Cruinnaght Celtic Gathering (on 27th July). An exhibition of especially commissioned images by award-winning illustrator Jo Davies and accompanying texts, provides a visual background to the performance and can be seen in the Athol room during the festival.
Courage comes in many forms and it is what connects the women who are the focal point for the project: cultural figurehead Sophia Morrison, minority rights campaigner Angèle Kneale and CALM –The Handmaidens Tale – (the women behind the law-changing campaign for abortion reform). Throughout their lives, they collaborated with, and empowered others, and in overcoming their own adversities they paved the way for women on the Isle of Man. Their remarkable stories are bound together in the story of Mann and collectively, their activism in the fields of Manx culture, language, music, healthcare, and social reform has shaped and changed the course of our island's history.
This composition was commissioned by Culture Vannin and the project is supported by Culture Vannin through a grant. Dr Chloe Woolley, Manx Music Development Officer, says:
"Isla first approached us at Culture Vannin with the concept of a new musical work before lockdown and we were delighted to commission and work with her on such an innovative project. Isla is a successful and inspirational young musician and this is a subject that she is very passionate and knowledgeable about. The overall theme looks at some of the past experiences which have forged new directions for women's rights in the Isle of Man, but the new music, along with the visual art by Jo Davies and the educational outreach which will accompany the project, Creeaght has the potential to push boundaries and continue to shape the future for women in the Isle of Man."
The details of the concert are as follows:
Creeaght
Wednesday 27th July, 7:30pm
Peel Centenary Centre
Tickets: www.ynchruinnaght.com/tickets/
Composer and Musician: Isla Callister
With ensemble:
Anna Garvin
Kirsty Lawrence
Katie Lawrence
Ruth Keggin
Annie Kissack
Mera Royle
To learn more about the lives and work of Sophia Morrison, Angèle Kneale, CALM and Handmaids IOM, visit www.islacallister.com/Creeaght.
---
Additional Photos
---