New Manx calendar custom film: Oie'll Verree
Tue, 20 Dec 2022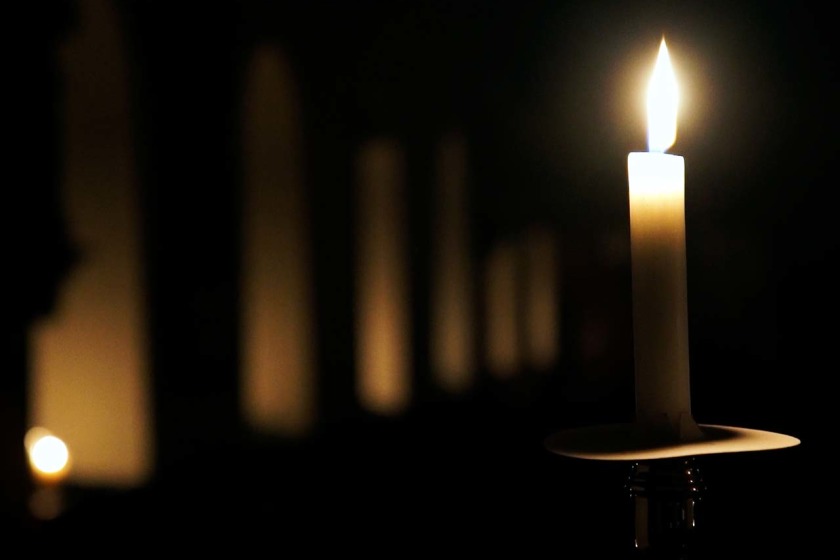 A new film has just been released online exploring a little-known aspect of a traditional Manx Christmas.
Focussing on the unusual and sometimes anarchic church service of Christmas Eve, the film on the 'Oie'll Verree & the Manx carval tradition' has been produced by Culture Vannin.
'The Isle of Man has many interesting traditions, and this tradition of Christmas Eve is one we have always wanted to tell people more about,' says James Franklin of Culture Vannin.
The most famous accounts of this event focus on the vicar being ejected from the church and youths having fun throwing peas at one another and laughing at the foolishly overly-serious singers of these carvals.
But the story is much more complicated and interesting than this.
Although the Manx word, 'carval,' is derived from the English 'carol,' the Manx religious verses bear no relation to the jolly songs we might hear sung at Christmas services today.
Traditional carvals were very earnest and serious, sometimes of up to 60 verses in length, dealing with themes such as sin, the threats of ill-living, or Biblical examples of punishments meted out to sinners.
The main event at which these carvals were performed was on Christmas Eve, at an Oie'll Verree.
The meaning of this Manx term is popularly said to be, 'Mary's Eve,' but scholars today think that it does not come from Voirrey (Mary) but Vehr (to give birth). So, the evening and its church service is not marking Mary, but the birth of Christ, which is more relevant to 24th December.
In spite the solemnity of the occasion, the Oie'll Verre service was sometimes full of humour and disorder.
Indeed, the first mention we have of an Oie'll Verree service comes from Ballaugh in 1705, but it is only recorded here because two men were brought to court for starting a fight with the holly there as decoration!
The tradition is a long a curious one, telling us much about Manx life from early 18th century through until the end of 19th century.
To tell this fascinating story, Culture Vannin called on Dr Marie Clague, the Island's expert on traditional Manx carvals.
In the film her interview is shown alongside the beautiful and atmospheric singing of Phil Gawne, a much-admired traditional Manx singer, as he delivers the carval, 'She shoh yn laa,' in a candle-lit Rushen Parish Church.
What emerges is a beautiful and moving short film helping us understand more about a little-known aspect of Manx history.
James Franklin says:
'It is wonderful that experts like Dr Clague are willing to share their knowledge. Through her fascinating accounts of the Oie'll Verree tradition, we gain not only a better understanding of Manx history, but a deeper grasp of how special these distinctively Manx traditions are and how much we are right to celebrate them today.'
The film, 'Oie'll Verree & the Manx carval tradition,' is available on the Culture Vannin website or YouTube page, along with a Manx Gaelic version of the same film, and an extended 15-minute-long conversation with Dr Clague offering even more detail about the tradition.
More information about the Oie'll Verree tradition is available here.
More information about Manx Calendar Customs is available here.
---