Lezayre Folklore Tour
Tue, 13 Sep 2022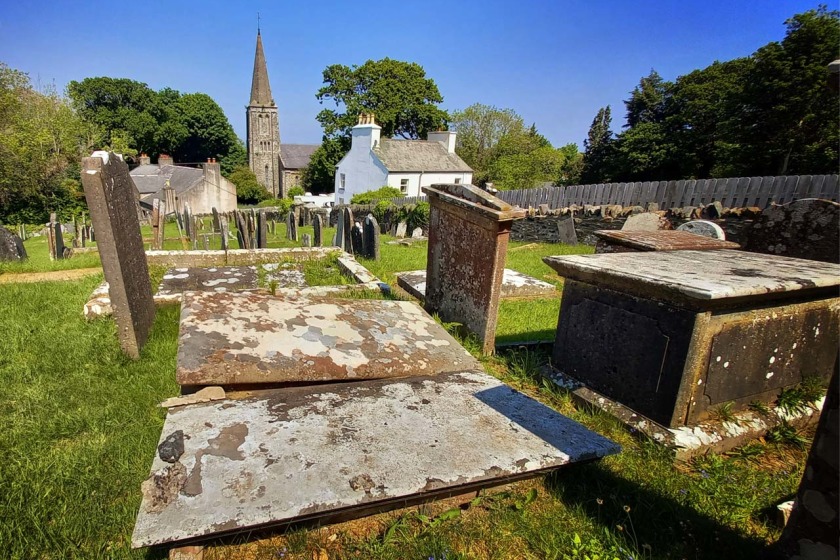 We are delighted to be taking part in the Heritage Open Days this year.
On Saturday 1 October James Franklin will be leading two tours around Churchtown, Lezayre, to speak about the folklore of the village and surrounding area.
The details are as follows:
Folklore Tour of Lezayre
Saturday 1 October, 10am and 12pm
Ghosts, bugganes, charms, curses, the Lil' Fellas and more...
A walk around Churchtown to discover some of its fascinating connections to Manx folklore.
Come along to find out where to find a buggane, what frightened the choir out of the church, and why you should stop your children sneaking out to dance with the Mooinjer Veggey!
________
The tour will be roughly one mile of walking, including a section across agricultural land that is likely to be rough and boggy.
The tour will cross the main road twice.
Although families are welcome, the tour will be aimed at adults.
________
Free but booking required.
Booking will become available at 12pm Wednesday 14 Sep, here: https://www.eventbrite.com/e/folklore-tour-of-lezayre-tickets-415248287807
More information about Heritage Open Days is available from Manx National Heritage, here.
---