Funding opportunity for 40th anniversary
Thu, 20 Jan 2022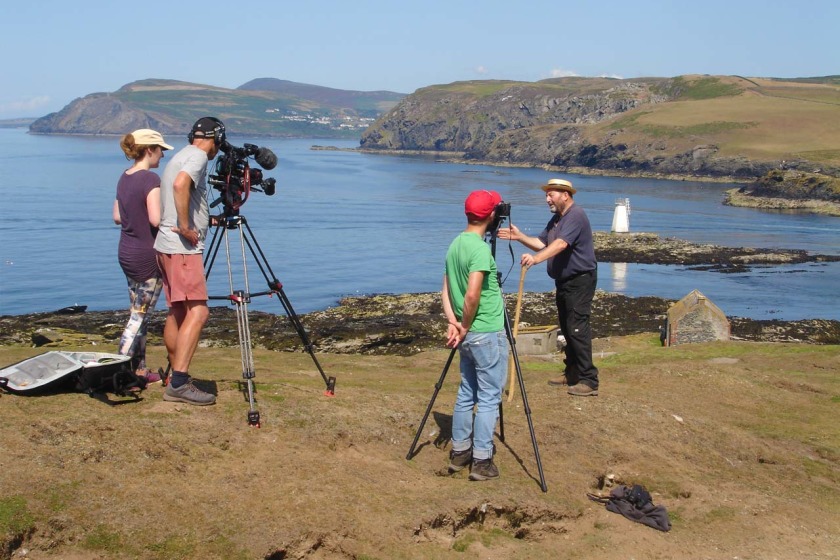 A special anniversary fund to award an additional £40,000 of grants for Manx culture during 2022 has been set up by Culture Vannin. The local charity, based in St Johns, is celebrating 40 years of the Manx Heritage Foundation Act, that founded the charity that is known as Culture Vannin today.
Chair of Culture Vannin, Chris Thomas MHK said:
"As Culture Vannin celebrates 40 years since its founding legislation was drafted, we are delighted to offer a one-off scheme of grants relating to the culture and cultural heritage of the Isle of Man and its people."
Applicants can apply for a grant of either £2,500 or £5,000 for a project relating to one of the following categories:
Archaeology
Industrial development
Architecture
Arts and crafts
History and law
Language and literature
Music, folklore and folk dance
Natural history and ecology
In the event that no suitable applications are received for a category, Culture Vannin may choose to make multiple awards in other categories. Wherever possible, the project should be delivered within 2022, but another year is possible.
Dr Breesha Maddrell, Director of Culture Vannin, said:
"Projects which embrace innovation and change will be given priority - this could be to cover the development of a special body of work, or a new way of sharing and promoting existing materials. There should be some element of online delivery to ensure accessibility. We are particularly interested in projects that use collections or archives as an inspiration, and those which bring the past, present or future into dialogue."
Suggested outcomes could be:
Public engagement
Development of a cultural trail
Creative project
Workshops
New collaboration
Biosphere related projects
Research, fieldwork or excavation
A pilot project for a larger idea
Restoration e.g. of heritage transport
Development of educational resources
Publication, podcast, recording, short film
Applications are welcomed from today, with a closing date of Monday 14th February 2022. Full terms and conditions, along with the application form, can be found at www.culturevannin.im/fundingawards/grants/40th-anniversary-grants/
This special anniversary grants fund will operate in addition to the charity's normal grants fund which will welcome applications as usual throughout the year.
---