Film evening: A Tour of Peel with Albert Frost
Fri, 01 Sep 2023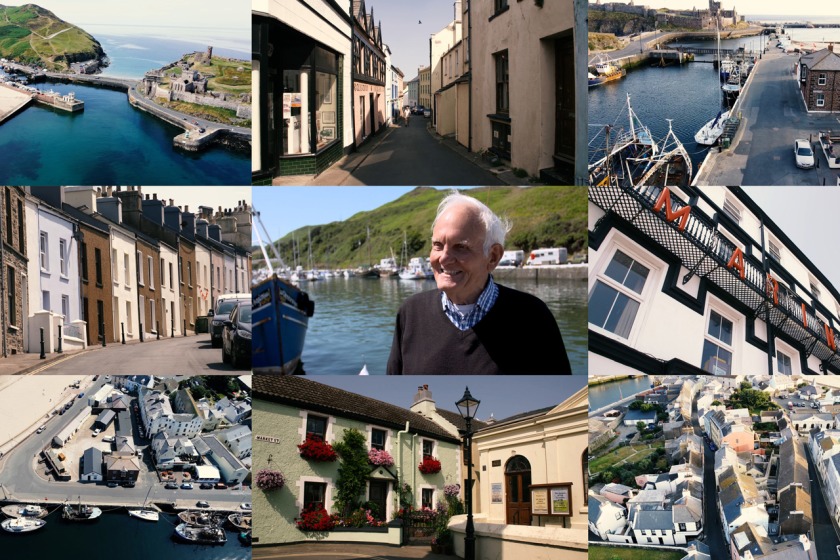 We are delighted to be partnering with the Peel Centenary Centre to offer a unique film evening premiering a new Culture Vannin film:
Memories of Peel
A film evening to premiere A Walk Around Peel with Albert Frost, a new Culture Vannin film, introduced by James Franklin & Neil Corlett
Wednesday 6 September
7.15pm (doors 6.30pm)
Peel Centenary Centre, Atholl Street, Peel
Tickets: £5, available online, or from Celtic Gold on Michael Street, Peel.
All profits are in aid of the Peel Centenary Centre.
This 1hr 10min film will be introduced by James Franklin, Online & Educational Resources Officer at Culture Vannin, and Neil Corlett, film maker. (Albert Frost himself, however, is telling us he's too embarrassed to come anywhere close to the Centre on the night!)
The film has never been seen publicly before, making this its premiere showing.
More about the film:
A Walk Around Peel with Albert Frost
Machine gunning fascists on the promenade, falling through a mortuary roof, illegal betting shops, cattle being driven through the streets, gutters running red from the slaughter houses, after-hours RAF parties in the Marine, the stench of the herring girls, and the true story of how the Bismarck was sunk…
This new film takes us on a walk around the streets of Peel with Albert Frost's amazing stories of Peel stretching back to the 1930s. Starting up on Tynwald Road and coming down to the Creg Malin, we move along the promenade to the harbour and up to Moore's, hearing an astonishing collection of stories along the way.
This tour offers a unique insight into the history of the people and places of Peel.
Don't miss out!
---