Festivals as a meeting place for culture
Wed, 15 Jun 2022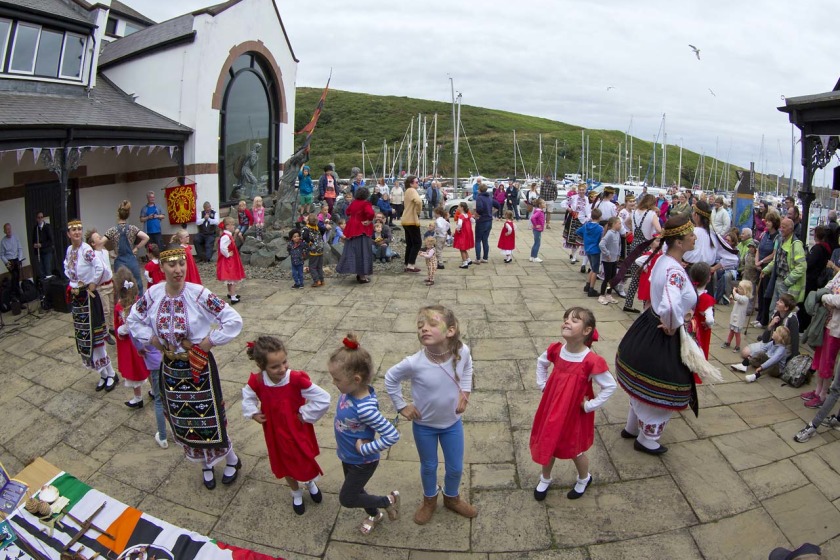 This was one article in a series by Breesha Maddrell, Director of Culture Vannin, looking at the journey of Manx culture and its importance to our sense of identity and belonging. It was first published in the Manx Independent:
Who doesn't love a good festival – an opportunity to celebrate culture by coming together for concerts, sessions and talks, friendly competitions, but always threaded through with a deep sense of friendship, community and enjoyment. Since the early days of Culture Vannin, when we were known as the Manx Heritage Foundation, right up to the present, we have supported festivals which are now part of the established Manx cultural calendar, because they bring so much to us all and to our quality of life.
Yn Chruinnaght Inter-Celtic festival is one of the longest-running festivals, taking place each July, and gathering together musicians, dancers and languages from all of the Celtic countries. Last month, I was talking about the work that Mona Douglas did to promote Manannan, and the revived Yn Chruinnaght was her brainchild, too. Now celebrating over 45 years, it has been joined by other festivals such as Shennaghys Jiu each Easter, and the Cooish Manx language festival each Autumn. Culture Vannin supports the Manx cultural elements of the IOM Flower Festival, Oie Voaldyn and Manx Litfest, and many more besides.
Festivals are important to the development of Manx culture for so many reasons. They provide a focus for Manx music, dance, and creativity, giving extra reasons for new material to be developed, arranged or choreographed. They also – rather wonderfully – forge friendships, both on-Island and with visiting performers and audiences. Visiting acts bring new ideas, which in turn inspire us, and connections made often lead to invitations to other festivals around the world.
For Yn Chruinnaght Celtic Gathering, the opportunity to celebrate the myriad of cultures in the Isle of Man has also been a highpoint, especially in their colourful dance displays. Bulgarian and Irish musicians and dancers have featured in recent years, and the wonderful Manx Bulgarian project dreamt up by Our Island, Our World festival, showed how much cultures can gain by 'talking to each other'. Culture helps us see what we have in common, and offers ways to celebrate our differences.
But what about those not on stage but in the audience? Festivals are a great 'extended family' to become part of just by showing up, offering shared experiences full of joy and affirmation! But we shouldn't forget the volunteers who run the festivals, working all year long to prepare what may only be a week-long event. Having had the privilege to work on various voluntary committees for festivals and organisations over the years, I have found them a great way to get to know new people of all ages and backgrounds in a way that has enriched my life. If you want to help out, let one of the organisers know and they will welcome you with open arms!
Which festival will you go to next? For the summer festivals, programmes are published, tickets are on sale, but don't forget that there are also many free events, too – there's something for everyone. Time to try something new and to tick off one of the Culture Vannin #40manxthings challenge as part of our 40th anniversary celebrations! Find out more at: www.culturevannin.im
More information about the Culture Vannin 40 anniversary celebrations can be found here: Culture Vannin 40
---