Competition for the summer!
Fri, 29 Jul 2022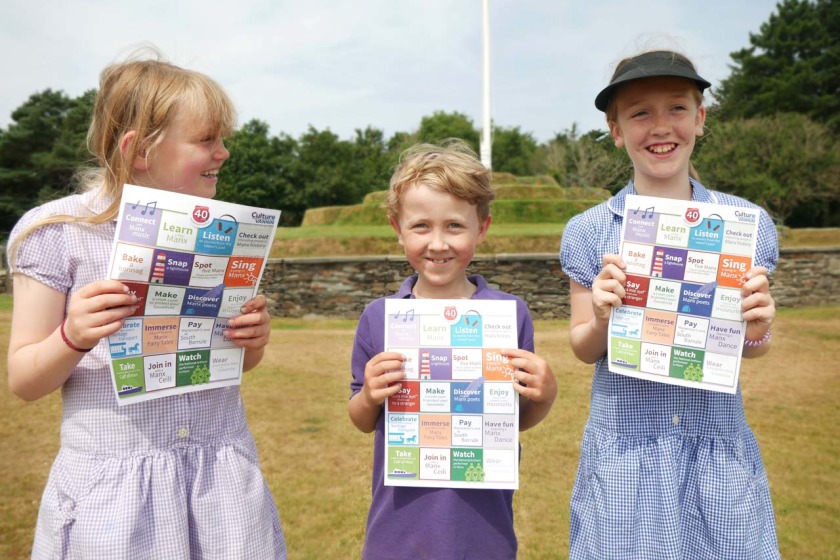 Looking for something to do this summer?
Culture Vannin may have a great solution with the 40 Manx Things challenge competition!
Launched earlier this year as part of the charity's 40th anniversary celebrations, 40 Manx Things is a chance to get involved, try something new, and have some fun with Manx culture. With 40 activities to pick from, featuring everything from baking a bonnag to exploring the island's heritage transport or visiting a glen you've never been to before, you choose if you just try one or two, or get stuck into completing the whole set.
Whatever you do, you're sure to have a great time!
Throughout the summer Culture Vannin is giving you an even better reason to get involved by taking part in a free competition to win a great prize. Simply pick a challenge to do (either virtually or physically) and share your experience by posting it on your social media account using the hashtag #40manxthings. The more challenges you complete and share on social media using #40manxthings the more chances you have of winning.
At the end of the summer a winner will be chosen at random to receive Brunch for 4 at Noa Bakehouse Markethall plus a loaf and a bag of single origin coffee – all courtesy of Noa Bakehouse.
Breesha Maddrell, Director of Culture Vannin said,
"We wanted to create an opportunity for everyone to be able to engage with our unique Manx culture and we think that #40manxthings is the perfect way to do that. It was important to us that these challenges are all free and accessible to encourage as many people as possible to take part. Thanks to so many wonderful online resources it doesn't matter if you are stuck indoors on a rainy day or are living thousands of miles away from the Isle of Man – there are still plenty of ways to connect with Manx culture by joining in with the challenges and entering the competition."
The Summer competition runs from Friday 29th July and entries close at 9am on Monday 5th September 2022.
The complete listing of all 40 Manx Things challenges is available by visiting culturevannin.im/resources/40-manx-things-718787 where you will find ideas of how to complete the challenges along with the full terms and conditions for the competition.
Aigh vie! / Good luck!
---