A celebration of Mona Douglas
Tue, 15 Sep 2020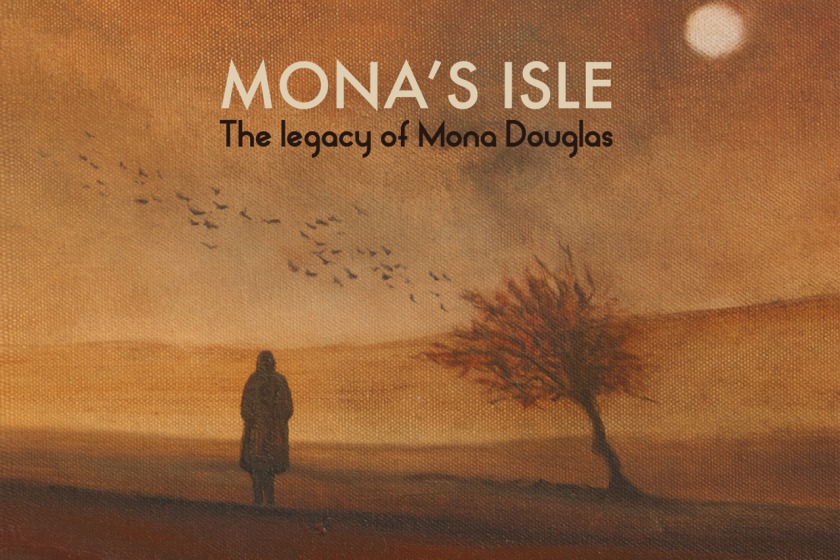 An album of music celebrating the life of one of the Isle of Man's most important cultural icons has been released by Culture Vannin.
Timed with the 122nd anniversary of her birth and inspired by the folklore collection, music, poetry and life of Mona Douglas RBV (18 September 1898 – 8 October 1987), this collection of new songs was created by a group of Manx musicians who all had some connection to Mona.
The project was the vision of local musician, Dave Mclean, who had been a member of Mona Douglas' youth group, Aeglagh Vannin, in the 1960s. He brought together the ensemble of singers and instrumentalists who, over several months, created this collection of new songs.
The songs of Mona's Isle are in Manx and English and vary from traditional to modern in style – some are new settings of her poems, or re-workings of traditional melodies that she had collected in the early 20th century, whilst others are original songs which explore Mona's fascinating life and philosophy.
The album of 11 songs features musicians Aalin Clague, Alanna Cowley, Annie Kissack, Bob Carswell, Breesha Maddrell, Bruno Cavellec, Chloe Woolley, Clare Kilgallon, Dave Kilgallon, Dave Mclean, Greg Joughin, Mandy Griffin, and archive audio of Mona herself singing a song that she had collected in the 1920s; "Arrane ny Niee".
The album was first released as a CD in 2017 but it is only now released online for the first time.
Dr Chloe Woolley, Manx Music Development Officer at Culture Vannin says:
"Mona Douglas' life-time work for Manx culture was so important for the Isle of Man, then and now. She inspired so many, and not least the musicians featuring here. It is wonderful to mark her birthday with releasing this album of music celebrating her life and work, bringing it to the attention of new audiences around the world."
'Mona's Isle – The Legacy of Mona Douglas' is available from the Culture Vannin website or BandCamp.
---