A Ball of Fire and Anagh Coar
Fri, 24 Feb 2023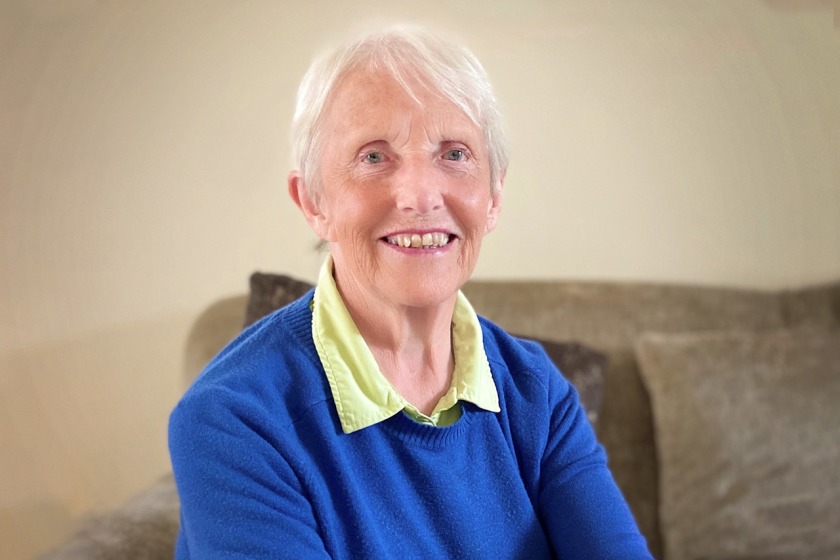 From a ball of fire at the Cross Four Ways to 25 years of memories as headteacher of Anagh Coar, Norma Cowell's oral history recording will be of interest to many.
The recorded conversation has been released by Culture Vannin as a part of their series of oral histories in the Isle of Man.
Norma Cowell grew up in Douglas in the 1940s, when the streets would ring with the sound of Filario the hurdy-gurdy man and the highlight of the year was the church anniversary with its staging reaching to the ceiling.
However, perhaps most people will know Norma from her 25 years as founding headteacher at Anagh Coar Primary School. Appointed before the place even opened, Norma was involved in everything from naming the school to even the positioning of light-switches, but central to her memories are the evident joy and care she has for the people she met there, both colleagues and children.
There is no doubt that many will be touched to hear her memories from the school between 1976 and her retirement in 2000.
Besides this part of Norma's life, many might be surprised by some of the experiences Norma recalls in this conversation.
There is the time when the two school friends were taken aside before an impromptu assembly wherein the Winter Hill Disaster was announced, or the mysterious ball of lightning that shot across the road one day as she was out on a family drive.
However, most remarkable is perhaps the story of her sweeping the crossroads in central Douglas as a teenager in the 1950s. The dust she returned with to rub into her extremely ill mother's feet might not have looked very special, but it had an effect the doctor could hardly believe.
Online and Educational Resources Officer at Culture Vannin, James Franklin, says:
"The stories like Norma's of life in the Isle of Man in the past are incredibly important. They tell us something which newspapers or history books could never; they give us a sense of who the Island's people are and what their lives are like."
In the case of someone as kind and generous as Norma Cowell, it is a wonderful and warm picture of the Isle of Man which emerges.
This is one of 150 oral history recordings freely available on the Culture Vannin website. Stretching back to memories of working down Laxey Mine, they offer a wide and fascinating picture of Manx lives in the past.
The interviews are available on the Oral History section of the Culture Vannin website: Norma Cowell.
---