James Franklin
Online and Educational Resources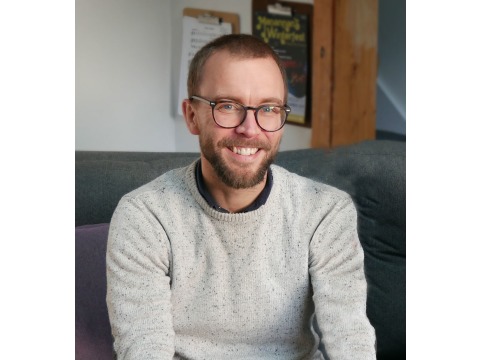 Oaseir Cooid Er-linney as Ynsagh
James joined the organisation in 2016 having previously carried out a number of highly successful projects relating to Manx culture. Primarily focussing on Manx literature, this work has included the creation of the Manx Literature website; an oral history project into the life and poetry of the Manx dialect poet, Kathleen Faragher; and the transcription of the unique collection of Manx dialect plays held by the Michael Players.
Born and raised in Glen Mona, Maughold, James' holds degrees in philosophy from the Universities of Manchester and King's College London. Prior to Culture Vannin, James was involved in online and educational dissemination as Communications Manager of London's oldest Higher Education institution, Gresham College.
James will be creating and developing online and educational resources relating to all aspects of Manx Studies.
Email James