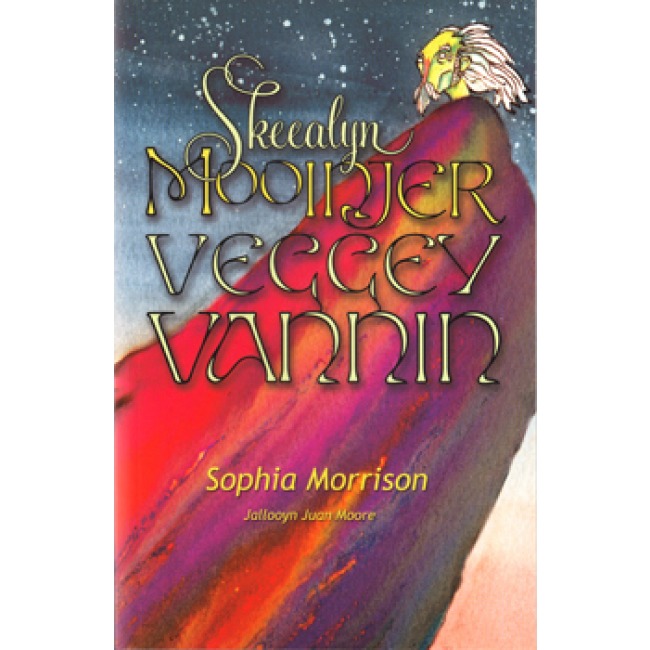 Skeealyn Mooinjer Veggey
£5.00
Click here to email us about availability of this item.
This delightfully illustrated book is the Manx Gaelic version of the famous Manx Fairy Tales collected by Sophia Morrison in the early 20th century and which form the bedrock of Manx myth and folklore.
New illustrations have been commissioned from Manx artist Juan Moore and this new and fresh translation will be a delight for all those who speak Manx Gaelic.