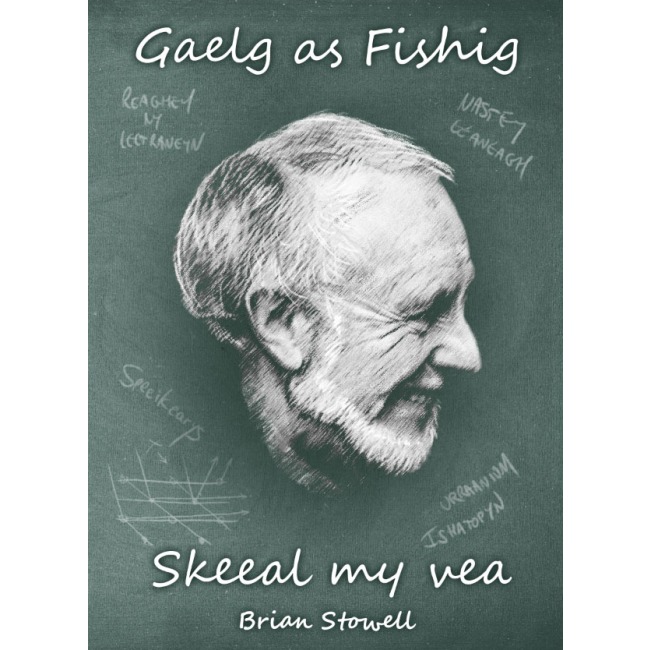 Gaelg as Fishig
£12
Click here to email us about availability of this item.
Brian Stowell's autobiography, Gaelg as Fishig: Skeeal my vea, is the final work produced by this prolific author of Manx and which is published in the year he sadly passed away.
Brian Stowell, more than anyone of his generation, worked tirelessly and enthusiastically for the language and the cultural identity of this country and his autobiography takes us on a journey, of not only the author's cultural and political awakening, but that of this Island nation. Born and educated in Douglas, Brian worked as a lecturer in Physics at Liverpool John Moore University before returning to the Island in 1991 to take up the new position of Manx Language Officer with the Department of Education. The title of his autobiography,
Gaelg as Fishig
, reflects these two elements to his life and work: Manx and Physics. Brian, who received the
Reih Bleeaney Vanannan Award
in 2008 and the Tynwald Honour Medal in 2010 for his work for the language, is sadly missed but fondly remembered by many people both here and abroad and this book is a testament to a life well lived.
An audio recording of extracts from this book is available here: Gaelg as Fishag read by Phil Gawne