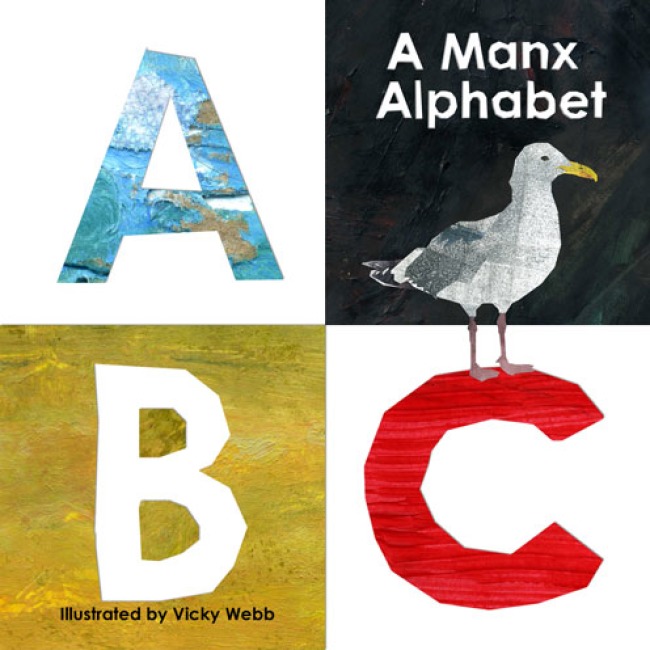 A Manx Alphabet
£5
Click here to email us about availability of this item.
This wonderful book for young people, A Manx Alphabet, is beautifully illustrated by Vicky Webb and is attractively designed to engage young children looking at their first books, whilst giving them a taste of Manx.
Its full-page illustrations begin with 'arran' (bread), 'bainney' (milk) and 'clag' (clock) and moves through to V, W and Y (the Manx alphabet does not feature X and Z). The choice of words was made in consultation with the Bunscoill Ghaelgagh and others, with children and non-Manx-speaking adults in mind. It has a full pronunciation guide and translation for all the terms. The book would appeal to a wide section of the Manx population, visitors and those living abroad. The book is priced at £5 and would make a wonderful gift, especially for young parents.