Professor Jo Davies
IOM Arts Council Representative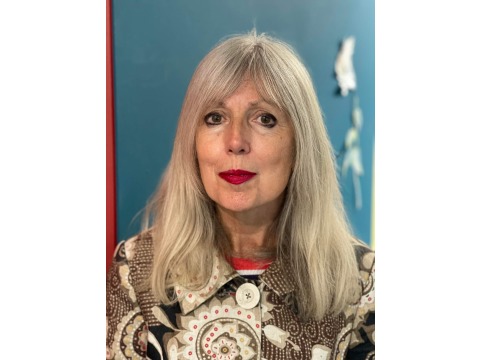 Professor Jo Davies is an illustrator, author and academic. She was appointed as the IOM Arts Council representative on the board of Culture Vannin in September 2023.
Jo has worked extensively across the field of illustrative practice in publishing, advertising and design and has been shortlisted for recognised awards including the Best of British Illustration (UK) 3x3 Awards (USA) and gained honorary recognition in Korea. She has curated and exhibited work in the USA, UK, Europe and China.
A published author, her books include Making Great Illustration, Understanding Illustration and Becoming a 'Successful Illustrator'.

Jo is a Visiting Professor in Illustration at the University of Plymouth and external examiner at BA and MA level at the University of York St John's and Wuhan China.
Jo's interests in Manx culture are wide and varied. She has an extraordinary talent for celebrating and representing a sense of place. Recent projects include:
Cool Mann Manx colouring book for all ages, celebrating the Manx language and a sense of place
Creeaght, a project in collaboration with composer and musician Isla Callister celebrating Manx women
Isle of Man Artist at Euro Celtic Art, Festival Interceltique de Lorient 2023
Photo credit: James Kitto