Chris Thomas MHK
Caairliagh ~ Chair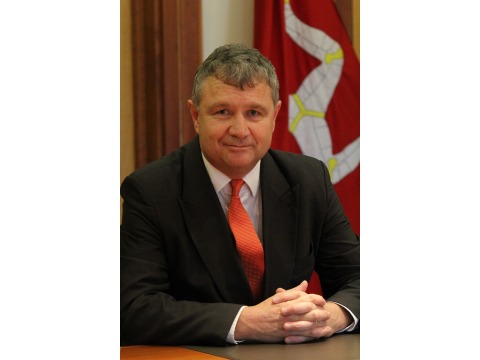 Chris Thomas MHK was appointed Chair of Culture Vannin in November 2016.
A Douglas Central MHK, Chris is a former Minister for Policy and Reform, and for Infrastructure. For Chris' Tynwald profile and full list of interests, please click here.
Chris moved to the Island in 2001 to run the franchised Financial Regulation MSc at the start-up Nunnery Business School having first visited the Island to play his double bass in the Villa Marina in 1979. He was brought up in Millom in the Lake District, studied Philosophy, Politics and Economics at Balliol College and had a 15 year career in London as a financial analyst and university lecturer following an internship in the EU Commission in Brussels. Alongside this he worked in international projects, most recently in China, Eastern Caribbean and Vietnam.
In his first couple of years on the Island Chris completed the Postgraduate Certificate in Manx Studies, and is Chair of the Island's United Nations Association, and member of the Isle of Man Natural History and Antiquarian and Victorian Societies, and Manx Wildlife Trust. He was honoured to be asked to deliver the annual Illiam Dhone Address in January 2017.
Chris was a founding member of Culture Vannin's Building Conservation Forum and is delighted to continue to serve as Culture Vannin initiates, inspires and supports a wide range of activity.