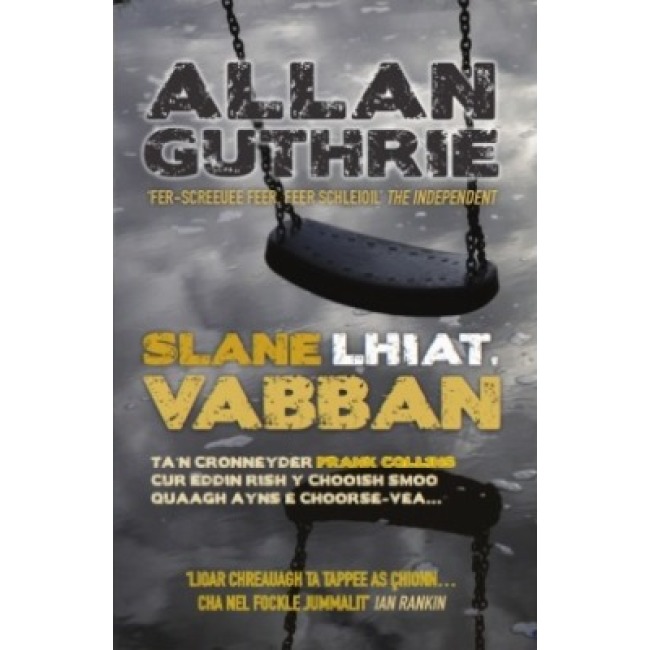 Slane Lhiat Vabban
£10.00
Click here to email us about availability of this item.
This is the Manx Gaelic version of Alan Gutherie's novella, Bye Bye Baby. As an editor and author of crime fiction, Alan has won many plaudits for his crime writing. This novella was originally published by Barrington Stokes and has been translated into Manx by Dr Brian Stowell.
The story tells of a seven year old boy who disappears after school. The case is handed to Detective Frank Collins who has been looking to lead a high profile case for a while and sets out determined to prove his worth. But the missing schoolboy is only the trigger for another crime. Someone is intent on exploiting the boy's grief stricken mother....and they have plans for frank Collins too!