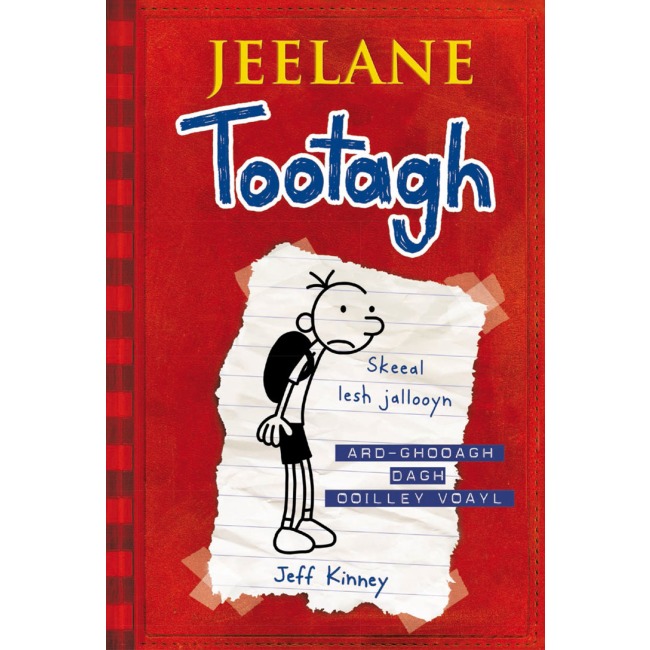 Jeelane Tootagh
£12
Click here to email us about availability of this item.
The best-selling Diary of a Wimpy Kid by Jeff Kinney is now available in the Manx language, published as Jeelane Tootagh
Translated by Adrian Cain for Culture Vannin, the book is the first in the highly popular and acclaimed series of hilarious diaries detailing Greg Heffley's experience of middle school "where undersized weaklings share the hallways with kids who are taller, meaner, and already shaving".
The hazards of growing up before you're ready are uniquely revealed through words and drawings as Greg records them in his diary.
Adrian writes: 'It was my then eight year old son who introduced me to the thoughts of Greg Heffley, the anti-Harry-Potter as Jeff Kinney refers to him, and it has been a joy bringing the trials and tribulations of this most normal of children to a Manx speaking audience. The Wimpy Kid series of books is an international success story and it's great that Manx speakers, both young and old, now have the opportunity to laugh along with (and at!) Greg and his family.'
The Diary of a Wimpy Kid books are currently available in around 76 editions in 64 languages – we're delighted that Manx is one of them!
The book is suitable for all good learners of Manx, no matter what your age...