New recording of Manx folktales
Mon, 05 Dec 2022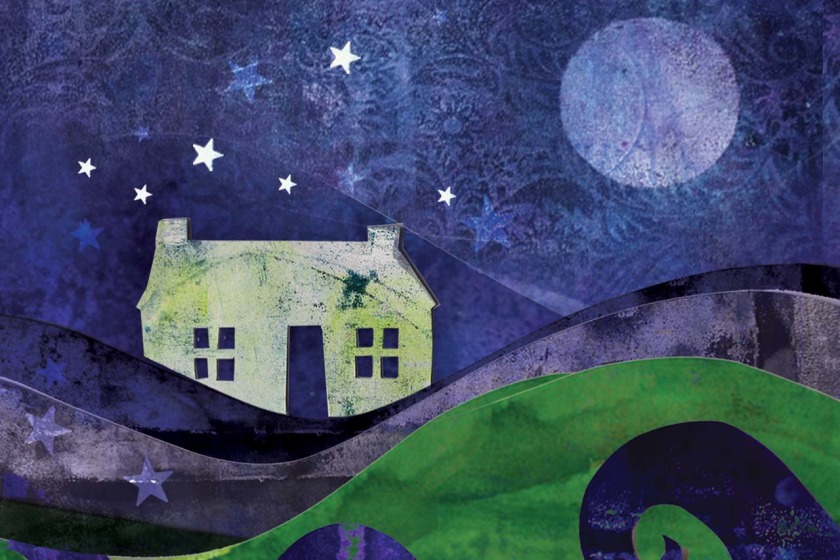 A new recording of Manx folktales read by well-known radio presenter and public figure, Ian Cottier, has just been released.
'Twisting the Rope and other folktales from the Isle of Man' has been recorded and released by Culture Vannin in a limited-edition CD and a complete online digital release offering over three and a half hours of traditional Manx folklore.
The stories of were written by Kathleen Killip over 40 years ago and cover everything from Themselves and calendar customs to bugganes and the cabbyl ushtey (water horse).
James Franklin, Online & Educational Resources Officer at Culture Vannin, says:
"These beautiful stories make wonderful listening for young and old. The rich tone and soft Manx accent of Ian's voice wraps the listener in a space which seems to come straight from the fireside of an old Manx cottage."
The 14 stories of the complete recording include 'Mananan's Weather' in which a man's life is lived in the shadow of a vision of Mananan he had as a boy; 'The Old Woman of The Sticks' based around traditional weather lore for the start of February; and 'Nikessen's Pool' which is a gripping but terrifying tale of a girl who is taken by the spirits who live within a dark pool in Glen Ruy, Lonan.
The title story of the collection, 'Twisting the Rope,' is a tense story of how a man almost loses his child to one of Themselves in a rope making competition, only to be saved by the quick-thinking of his wife.
The tales are remarkable in not only making for fascinating listening, but also in being steeped in traditional Manx life. This reflects Killip's own keen interest in everything from the Manx settings right through to the finest details of the dialect speech.
Ian Cottier says:
"It was one of the happy chances of my life that I knew Kathleen. I was only ten years old when we first met and I was in a Manx play that she was producing for the BBC and even then I was taken with the warmth of her personality. We met from time to time in later years and her deep love and knowledge born of experience of all things Manx remains an abiding memory. The people of these stories are not inventions. She really knew them and, despite the march of time, if you are lucky, you can still meet them."
Ian Cottier is well known as having been a presenter on Manx Radio for over 40 years, as well as having been the headmaster of St. Ninian's High School from its inception in 1985 through to his retirement in 1994. He is highly involved in a wide range of charities in the Island, which was a contributor to his receiving a Tynwald Honour in 2021.
A life-long advocate of Manx culture, Ian first came across the Manx dialect tales of Kathleen Killip when he met her as a teacher, during which time she was already writing for BBC television and radio.
Upon her retirement, Killip focussed on her writing, publishing two books of Manx folktales. In these works, her faithfulness not only to traditional Manx folklore from but also to the ways in which these stories were told by the old people of her youth are obvious.
Ian Cottier recorded a number of stories from Killip's first collection, 'Saint Bridget's Night,' in 2017 in collaboration with Sight Matters, a charity that supports the Isle of Man's community of those with serious sight loss.
Although 'Saint Bridget's Night' was a highly successful recording, Ian felt that there was unfinished business in that there was so much more richness within from Killip's stories.
Culture Vannin eagerly agreed to his idea for the project to record the stories of 'Twisting the Rope,' and over the past year these recordings have been produced with Ballagroove Studios.
'Twisting the Rope and other folktales from the Isle of Man' is available as a limited-edition CD release in the Island's bookshops, or as a complete online digital release via Culture Vannin.
---
Additional Photos
---