Manx music for guitar
Mon, 02 Dec 2019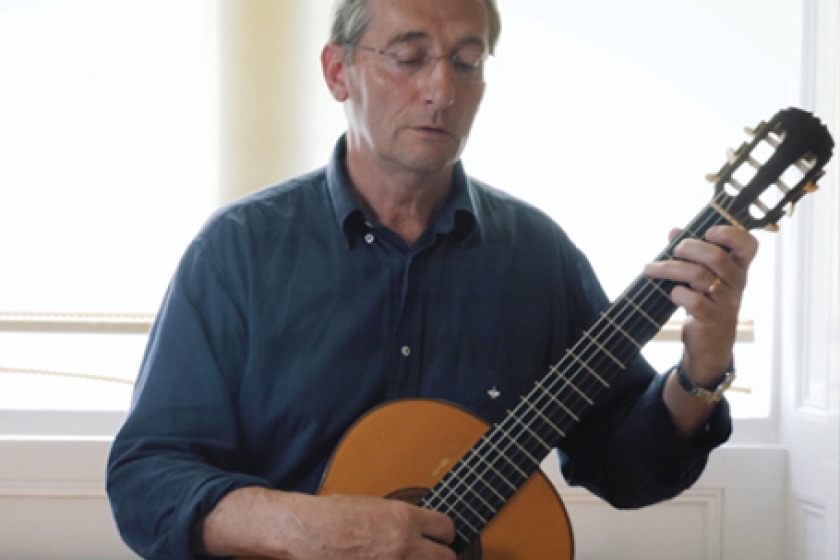 Culture Vannin has created a series of free online video lessons to learn Manx music for guitar.
Throughout 2020 and beyond, guitarists around the world will be able to learn a Manx tune each month, expertly demonstrated and explained step-by-step by Pete Lumb, former Head of Guitar for the Isle of Man Music Service.
The first five pieces from the series of detailed instruction videos and free downloadable sheet music are available now. The short tuition films currently available to view are Arrane ny Niee (The Washing Song), Mannin Veg Veen (Dear Little Isle of Man), Smuggler's Lullaby, Creg Willy Syl (Willy Syl's Rock) and Arrane Ghelby (Dalby Song). Accompanying each film is a pdf score to download, with the melody written in both standard music notation and TAB.
Dr Chloë Woolley, Manx Music Development Officer for Culture Vannin, said: "Music is a way to connect to the Isle of Man, whether you already enjoy Manx trad music or not. This new series of tuition films is designed to make it easy to step into the exciting world of Manx music, even for those who have never encountered it before."
The Manx melodies themselves have been arranged for fingerstyle guitar by James Franklin, Pete Lumb and Frank Woolley, and the collection suits a range of abilities from beginner to advanced players. A book is planned for next year and it is hoped that other guitarists may contribute their own arrangements towards an ever-growing online resource of Manx music for guitar.
Chloë explains: "The series, which is to be unveiled over the coming twelve months and beyond, will offer a way for so many people all over the world to engage in Manx material, allowing them to take it in exciting new directions."
Future monthly film releases will include Three Little Boats, Sea Invocation, Flitter Dance, Shooyl Inneenyn and many more traditional tunes from the Isle of Man.
Manx guitar lessons: Videos & free sheet music
---