Manx dance instructions videos
Fri, 24 May 2019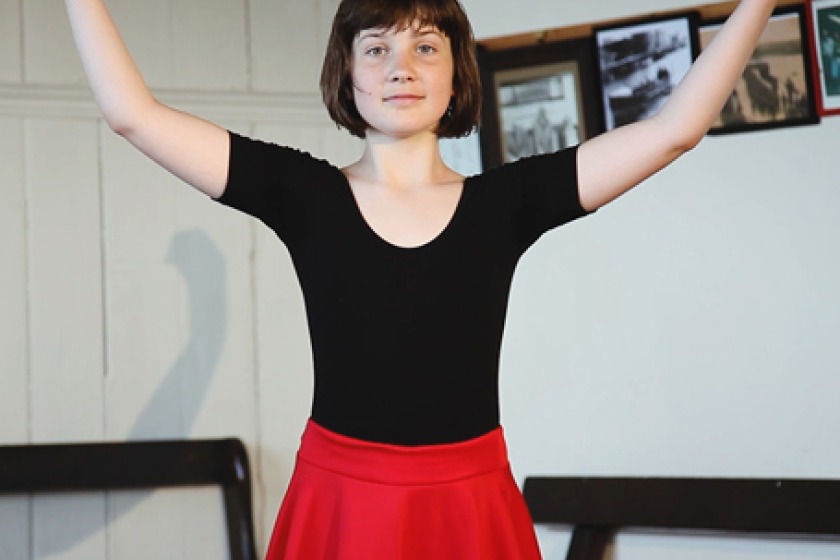 A set of Manx dance instruction films have just been released online.
The six films produced by Culture Vannin are the first set of instructions for Manx dancing ever to be made freely available online.
It is hoped that they will introduce even more people to the traditional dances distinctive of the Isle of Man.
"Dancing is so important to the living culture of the Isle of Man," said Dr Chloe Woolley, Manx Music Development Officer at Culture Vannin. "These films will enable even more people to take part."
Filmed over the past few years, the lessons are led by Grainne Joughin and demonstrated by the young dancers of Skeddan Jiarg.
This group from Peel are one of the many Manx groups all over the Island inspiring a new popularisation of the Island's traditional dances. Many of these groups today operate a waiting list for those wishing to join.
In recent years Manx dancing has been taken up by groups all over the world, including in America, Australia, Brazil, Russia, and beyond.
This growing interest in Manx dancing both on and off the Island has been one of the inspirations for this series of films. Previously the only way to learn the dances was through a rare book, VHS recordings or else attendance at one of the Manx dance groups.
The new films will also be a valuable resource for Isle of Man schools, especially those who would like to get more involved in the annual DESC Manx Folk Awards.
The six films now available teach some of the best-known and best-loved of all Manx dances: Hop tu Naa, Flitter Dance, Chyndaa yn Bwoailley ('Return the Blow'), Cur Shaghey yn Guerey and the Manx Girls Jig.
These films were selected to begin the series as they are well-known to most young people with an experience of Manx dancing from school or elsewhere. More films are in the process of being produced and it is hoped that many more will eventually appear.
"Whether they are used by dance groups, school teachers or interested individuals, we are excited that these films will enable even more people to take part in one of the most exciting and enjoyable aspects of our culture."
The films are all available on the Culture Vannin website where more information about Manx dancing is also available, and also on YouTube.
---