Laa Columb Killey "Beg" film
Mon, 02 Aug 2021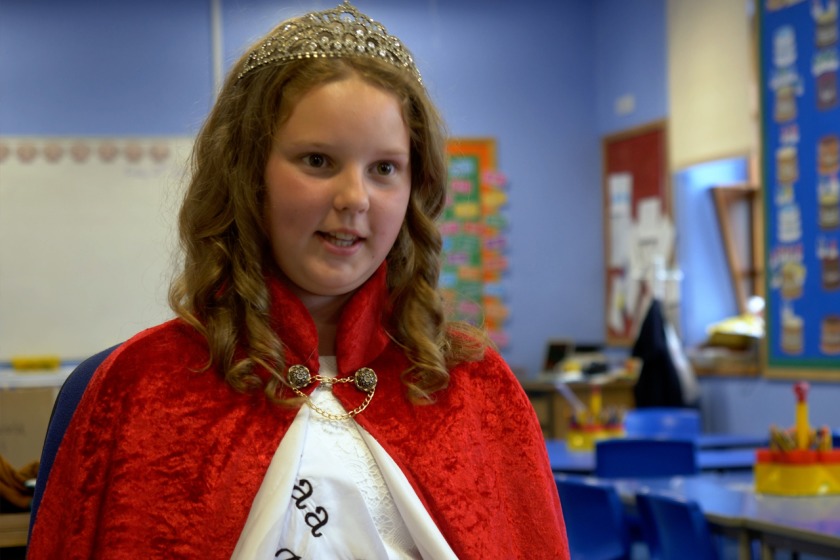 A film capturing a very unusual year in one of the Isle of Man's oldest and most tradition fairs has been released; Laa Columb Killey "Beg."
Arbory has enjoyed its traditional parish fair at the end of June for over 100 years, with a parade, a princess and attendants, sports, singing, dancing, refreshments and more. It is the key date in the year for many in the parish, but perhaps few elsewhere in the Island will know much about it.
This was the cause of the new film just released by Culture Vannin.
James Franklin of Culture Vannin says:
"The fair is a wonderful thing, with the community coming together to organise, put on and enjoy the day. It is what other parishes elsewhere have lost; a focal point to bring the community together on one day of the year to enjoy and to feel proud of where they belong."
It had long been a plan to capture something of the Laa Columb Killey event, but Covid19 interrupted plans in 2020, and then things were very different for 2021.
Instead of the usual procession from the Parish Hall to the 'school field' (opposite the school itself) where the marquees and tents for a large public gathering are usually erected, the concerns over mitigation around the pandemic meant that the fair was pared back.
Held entirely inside the school, with access limited only to parents of those directly involved, it is certainly going to be one of the most unusual years in the history of the fair.
Jonathan Ayres, Headteacher of Arbory School and member of the Laa Columb Killey committee says:
"We offered to host the event at school this year because we had already lost last year's event to Covid and we wanted to keep the tradition alive this year, especially, as we other Gaelic speaking nations, we are celebrating 1500 years since the birth of St Columba"
The day included crowning the princess, the school's Manx dancing team and choir, speeches, the traditional singing of Crofton and the Manx National Anthem, and an exhibition of the work done by the children in the competitions for the day. A special poster showing the Manx language links in the parish was created to tie in with the international Colmcille1500 celebrations of St Columba, after whom the fair is named.
Film footage of all of this has been paired with memories and reflections from members of the community with older memories of the day, committee members involved in the organisation, and Neve Kneen, this year's princess.
James Franklin says:
"It was a privilege to be able to capture something of the event this year. Looking back in the future, this year will be a unique one to go down in history, so it is wonderful to share it on film more widely."
The film, 'Laa Columb Killey Beg: The Arbory Fair 2021,' is available on the Culture Vannin website or YouTube page.
---