Kiaull Cooyl - new background music tracks
Thu, 26 Nov 2020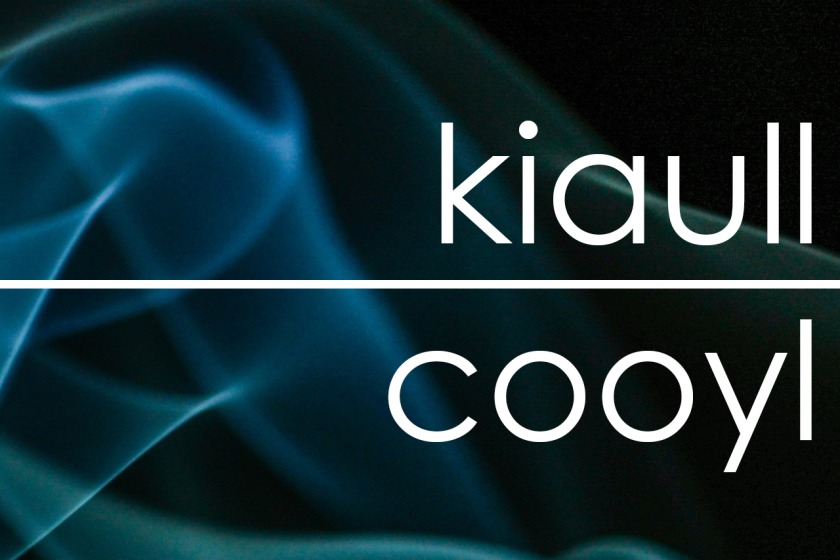 A new musical adventure has been released by Culture Vannin called 'Kiaull Cooyl' – an album of specially composed backing tracks for musicians of all abilities to enjoy improvising over.
During the lockdown, Manx musicians, Rory Murphy and David Kilgallon, were selected to compose these brand new tracks for one of Culture Vannin's #Treisht2020 projects. Between them, Rory and David produced eight musical tracks which can be used for jamming along to at home, as backing tracks for live performances, or downloaded and incorporated into not-for-profit recordings.
Dr Chloe Woolley, Manx Music Development Officer for Culture Vannin, managed the project and said; "Rory and Dave used their own musical backgrounds to bring some really innovative ideas to the project and so you can hear a wide variety of styles, ranging from pop to folk. There are funky jigs and reels that may appeal more to instrumentalists, alongside reggae vibes and contemplative film-like soundscapes that singers might feel inspired to write new lyrics to."
Rory Murphy is very experienced at composing incidental music and backing tracks, and he produces royalty-free tracks as Paint Music Production on Audio Jungle. David Kilgallon is well-known in the Isle of Man as a composer and also as a fiddle player, organist and keyboard player with bands such as Mec Lir and King Chiaullee.
The new music tracks are published online on Culture Vannin's BandCamp and SoundCloud pages. Individuals are welcome to download and incorporate the music into their own non-commercial (non-monetised) tracks as long as they which credit the composer and Culture Vannin. Any other rights or usage from third parties must to be negotiated with the composers and Culture Vannin.
Chloe added; "The magical thing about these tracks is that they are there purely to inspire musical expression. We can't wait to hear what creatives come up with!"
Culture Vannin would love to hear from any musicians who record themselves using the tracks, so please email manxmusic@culturevannin.im or tag Culture Vannin #kiaullcooyl in tweets and Facebook posts.
More information on Rory Murphy is available here: https://audiojungle.net/user/paintmusicproduction
More information on David Kilgallon is available here: https://davidkilgallon.com/
Listen to or download the Kiaull Cooyl tracks here:
Kiaull Cooyl: Manx backing music
---