Island Utopias
Fri, 11 Sep 2020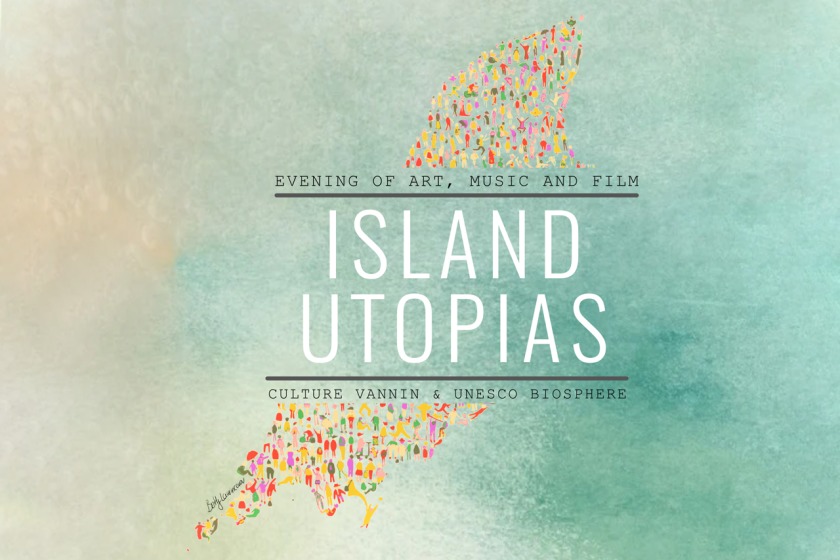 Art, music and film are combing to make an evening unlike anything else...
We are all faced everyday with a changing world: what does a better one look like?
The Island Utopias film premiere and exhibition will present for the first time art and films created by Manx artists, alongside live music. Each work presents a different vision of utopia, inspired by the ideas of the participants of the Island Utopias project.
We are all faced everyday with a changing world: new pressures and opportunities emerging, old ones fading away. Climate change and the recent pandemic to the emergence of the internet and digital economy, things are not as they were. The question is: where are they going? Culture Vannin has been interviewing people across the Island about their ideas for the future, what they hope for and what they fear, asking people to articulate their re-imagined, ideal Isle of Man. These ideas have then been interpreted by Manx artists to create a multi-media collaborative vision of our Island Utopia.
Meet the artists, watch their progress, and be inspired by the words of those around you. Be part of a vision for our shared Island Utopia.
More information:
Island Utopias
Friday, 25 Sep 2020, 7pm, Erin Arts Centre
---