Cultural Connections - Manx culture around the world
Sat, 16 Jul 2022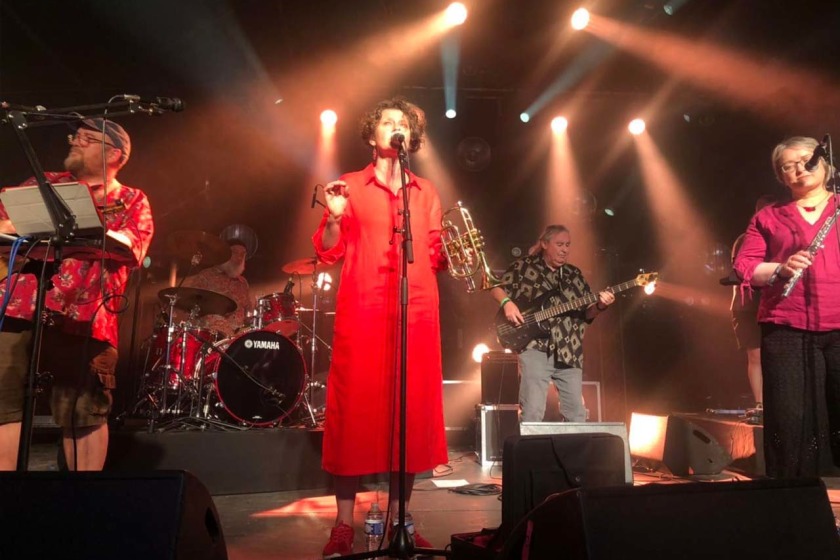 This was one article in a series by Breesha Maddrell, Director of Culture Vannin, looking at the journey of Manx culture and its importance to our sense of identity and belonging. It was first published in the Manx Independent:
Manx culture isn't bound by the Irish Sea, it has long since spread its wings and is performed, enjoyed and created all around the world. Next month, there are two big events which put it centre-stage – the North American Manx Association's convention in Plymouth, Massachusetts, and Festival Interceltique de Lorient in Brittany.
The North American Manx Association (NAMA) was founded in 1928, and developed out of the large Manx presence in Cleveland, Ohio. It has over 850 active members, who are mainly second and third-generation North American, and some of them are Manx. In the USA, it shouldn't surprise you that there are chapters or branches in Chicago, Illinois; Cleveland, Ohio; Rocky Mountain; Galva, Illinois; the Greater Washington, D.C. area; Minnesota; Nebraska; Northern California; San Diego, California; Wisconsin; and Butte & Western Montana. In Canada there are societies in Ottawa and Vancouver.
At the start of August, celebrations focussing on the 400th Anniversary of the landing of the Pilgrims aboard The Mayflower originally planned for 2020 will finally take place. The NAMA Convention brings together people who identify with or who are interested in the Isle of Man, and this year they particularly remember one of the Manxmen on board The Mayflower, Captain Myles Standish. The convention will help spread an understanding of Standish's life and work, and will celebrate Manx language and culture through workshops and performances by Ruth Keggin Gell. Find out more at: namanx.org
Rather closer to home, and in the spirit of inter-Celticity, there will be a strong Manx presence at Europe's largest Celtic festival in Lorient, Brittany. The ten-day festival attracts up to one million visitors and is a celebration of Celtic cultures, languages and friendships. Making sure the smaller Celtic nations are not overlooked are Manx delegates Grainney Sheard and Sarah Hendy, who help Manx bands, dancers, artists and craftspeople share their talents with large audiences from all around the world. This year a mix of traditional and original songs, tunes and dances will be shared by Ny Manninee, Clash Vooar, Biskee Brisht, Adam Rhodes, Tomas Callister, Neear Nesañ, Mec Lir and Ímar. They will be joined by traditional craft experts, Desi Robinson and Alix Morrey demonstrating how bumbee cages are made.
If you want to find out more about Manx culture's international connections, sign up to the KMJ Manx Music and Dance newsletter – in its pages you will find Manx culture being performed in all manner of places – Lithuania, North America, India, Brazil, Germany – and on harps and dulcimers, fiddles and flutes, not to mention by dancing feet that may never touch our shores, all driven by an interest in minority cultures and languages.
Manx culture is a wonderful way of spreading the word about the Isle of Man internationally, and an amazing way to keep the Manx diaspora connected to the Island.
We're proud of everyone who flies the flag for the Isle of Man globally, and everyone who finds a way to connect with us through our music, dance, language and literature.
More information about the Culture Vannin 40 anniversary celebrations can be found here: Culture Vannin 40
---