Brian Stowell recordings released online
Fri, 04 Sep 2020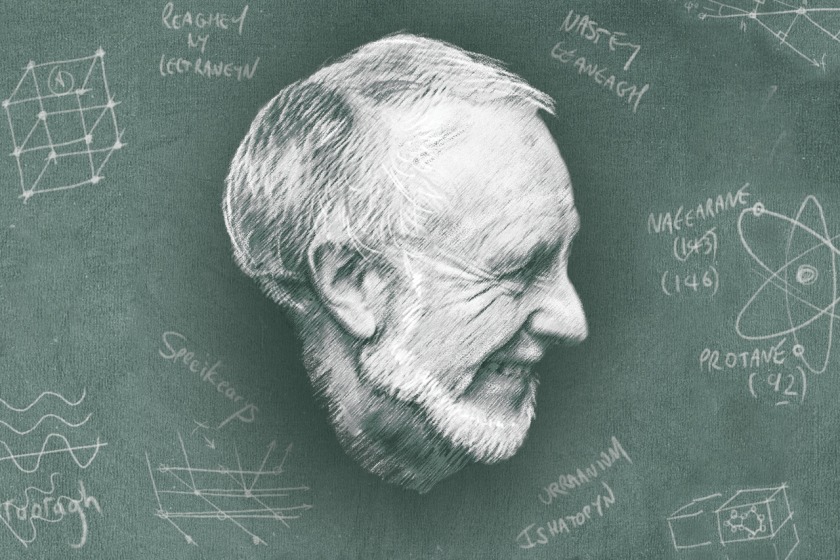 The anniversary of Brian Stowell's birthday is being marked by a release of new audio recordings in Manx.
19 extracts from Brian's autobiography have been voiced by Phil Gawne for Culture Vannin and released for free online to mark the anniversary of his birth in 1936.
Brian Stowell finished his autobiography, 'Gaelg as Fishig: Skeeal my vea,' with the help of friend and fellow Manx speaker, Wendy Mercer. The book represents an exciting journey through not only the author's cultural and political awakening, but also that of this Island nation.
Having published the Manx language book last year, Culture Vannin worked with Brian's family and with his long-time friend and colleague, Phil Gawne, to select and record 19 of some of the most interesting and entertaining extracts from the book.
"It was a privilege to have published Brian's autobiography last year," said Dr Breesha Maddrell, Director of Culture Vannin. "It is a pleasure now to mark the anniversary of his birth with recordings celebrate his own wonderful journey, and his gift for story-telling."
Born and educated in Douglas, Brian worked as a lecturer in Physics at Liverpool John Moore University before returning to the Island in 1991 to take up the new position of Manx Language Officer with the Department of Education. The title of his autobiography, 'Gaelg as Fishig,' reflects these two elements to his life and work: Manx and Physics.
Brian, who received the Reih Bleeaney Vanannan Award in 2008 and the Tynwald Honour Medal in 2010 for his work for the language, is sorely missed but fondly remembered by many people both here and abroad, and his book, and now these recordings, are a testament to a brilliant mind and a life well-lived.
'Gaelg as Fishig' audio files are available for free download from Culture Vannin's website. The book is available from Culture Vannin and in good bookshops around the Island.
Gaelg as Fishig audio recordings
---