A great Manx poet in print at last
Tue, 24 Nov 2020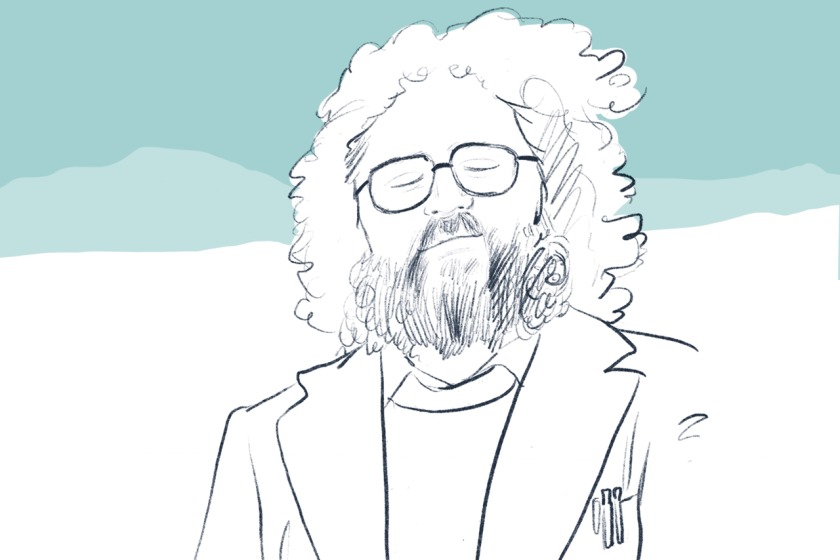 The work of one of the Isle of Man's most important poets, Paul Lebiedzinski, has been printed for the first time.
'Until the Manxmen are driven away: The selected poems of Paul Lebiedzinski' is the first time that the poet's work has appeared in book form, despite his work taking on legendary status in the 25 years since his untimely death at the age of only 43 in 1995.
A much-loved character, Lebiedzinski was the son of a Polish Air Force pilot stationed at Jurby, and was born and raised in Ramsey amongst his Manx family and community. By the 1970s, then in his 20s, Paul began to gain a reputation for his thrilling performances of poetry in pubs and gatherings around the Island. He went on to create a body of work that is amongst the most provocative of all Manx literature.
"Paul's poetry represents a unique and brilliant voice in Manx literature," says James Franklin, of Culture Vannin.
"His work has the power to generate an enormous amount of debate and inspiration today, decades after it was first written. The publication of his work is long overdue, and there is no doubt that it marks an important event in the literary and cultural history of the Island."
The 63 poems in 'Until the Manxmen are driven away' were selected from both the written and recorded material in order to convey the quality and range of Lebiedzinski's work. As well as the recordings already released, the vast majority of the collection comes from Lebiedzinski's private notebooks, kindly lent for this project by the Lebiedzinski family.
By turns reflective, nostalgic, humorous or bursting with rage, the poetry ranges from tender reflections on lost ways of life in the Isle of Man, such as the heartfelt and poignant 'Lambfell Chapel' and 'Thatching Down South,' through to poems bursting with anger against authority and the political policies of the 1970s and 80s.
"The political message of poems like 'Lament for the Manx Homeless,' 'Colonel Pimp,' or 'A Come-Over's Epitaph' can still shock today. But regardless of the specific content, the distinctive force of Lebiedzinski's poetry is unique in Manx literature and so this book is a treasure trove of important Manx work."
'Until the Manxmen are driven away: The selected poems of Paul Lebiedzinski' is available from bookshops around the Island or directly from Culture Vannin, priced £8.50.
---