Ruth Keggin Gell
Manx Language Development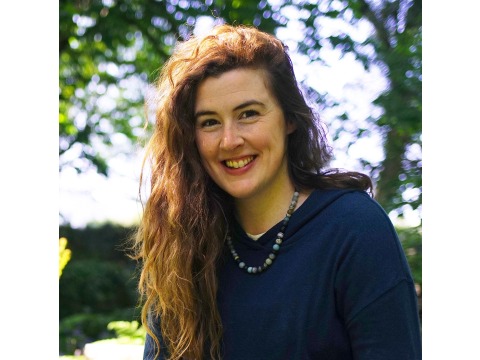 Yn Greinneyder
As Yn Greinneyder (Manx Language Development Officer), Ruth Keggin Gell works to promote and support the Manx language within the community, as well as supporting the delivery of the Manx Language Strategy. At present, Yn Greinneyder is also responsible for developing and delivering adult language courses, classes, conversation groups and projects as well as promoting Manx through social and traditional media.
Ruth holds a BA in Music from the University of York and a PGCE from the University of Cambridge. She has a wide breadth of teaching experience from one-to-one tutoring, classes and workshops, through to large-scale lectures, and has taught music and Manx to a wide range of age groups.
An active performer, Ruth has released two solo albums of Manx Gaelic songs to critical acclaim, and has brought Manx language and music to worldwide audiences through tours, festivals, and appearances in national and international media. Ruth is also part of an interGaelic vocal project 'Aon Teanga:Un Chengey', which celebrates the linguistic and musical links between the Isle of Man, Scotland and Ireland.
On-island, Ruth is an active part of Manx language and music communities – singing with the Manx Gaelic choir Caarjyn Cooidjagh and vocal ensemble Tallis Consort, and helping to support Yn Chruinnaght interceltic festival and the DESC Manx Folk Awards.
Ruth took up the position of Yn Greinneyder in September 2020.
Email Ruth
Telephone: 01624 694753